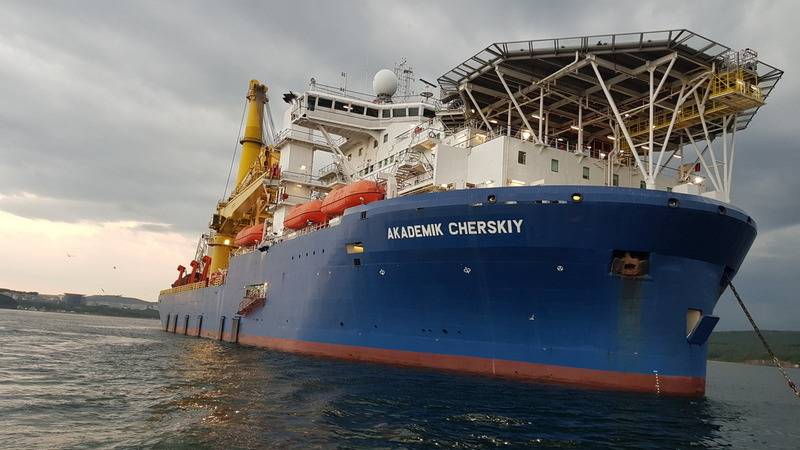 Russia is not capable of completing the Nord Stream-2 gas pipeline on its own, because it does not have the appropriate technology. This statement was made in an interview with Bloomberg by US Energy Secretary Dan Bruyett.
Asked by the journalist whether Russia could circumvent US sanctions and complete the construction of the SP-2 gas pipeline, Bruyett said he did not believe this, explaining that Russia did not have the appropriate technology to complete the project on its own. If Russia starts to do something, then the United States will find a way to stop it.
They cannot. They face a very long delay because Russia does not have the appropriate technology. If they develop it (technology), we will see what we can do
- he said.
Gazprom was skeptical of Bruyett's statement, and the head of the company's press service, Sergey Kupriyanov, very briefly commented on the statement by the American official:
Never say never
Earlier, Russian Energy Minister Alexander Novak said that the gas pipeline could be completed by the Akademik Chersky ship owned by Gazprom, which is already running from the Far East to the Baltic.
According to the head of the Austrian oil and gas company OMV Rainer Seele, Russia will not be difficult to lay the remaining 130 km of pipes, because the remaining section has shallow depths and does not require "supertechnology".
For reference: The Akademik Chersky crane-mounted pipe-laying vessel has been in the operational management of Gazprom Fleet since 2016. The vessel is intended for laying pipelines from 6 to 60 inches in diameter (outer diameter, including coating).
Main characteristics
Deadweight, t ............... 12 000
Passenger capacity, people ........... 379
Length is the greatest, m .............. 150
Cargo capacity, t ................ 8 853
Width is the greatest, m .............. 36,8
Range, miles ........... 18 720
Draft, m ........... 6,8
Power of the main engines, kW .......... 28