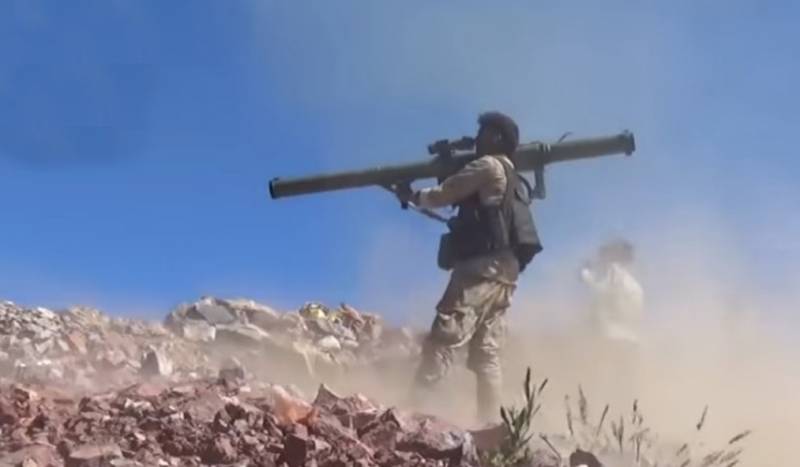 The Hussites seized the impressive arsenal of the famous Yugoslav
weapons
, who managed to prove himself not only in the vastness of the disintegrated SFRY, but also far beyond its borders. Given the already serious losses in the troops of the Saudi coalition, we should now expect a significant increase in damage in its battle formations.
The web has published materials that depict the "piles" of the M-79 Osa hand-held anti-tank grenade launcher and the Hussites contented against them, waging an effective fight against the invaders, despite clearly unequal forces.
More recently, this product featured in combat clashes in Iraq and Syria. They were actively used by terrorists from the "Islamic State" (banned in the Russian Federation), destroying armored vehicles of government forces. As international experts pointed out at the time, this grenade launcher was in the hands of jihadists thanks to Saudi Arabia, which organized the traffic of arms smuggling from Croatia. Now the military equipment of Riyadh will experience its combat power.
Husites sacked tons of M79 OSA. I think they are armed with [grenade launcher data] more than the Serbian army. We will see them for a long time
- notes in this regard the Serbian portal ZOKA.
Houthis with arsenal M79 "Osa" pic.twitter.com/asVGtb2bfn

- ZOKA (@ 200_zoka) February 12