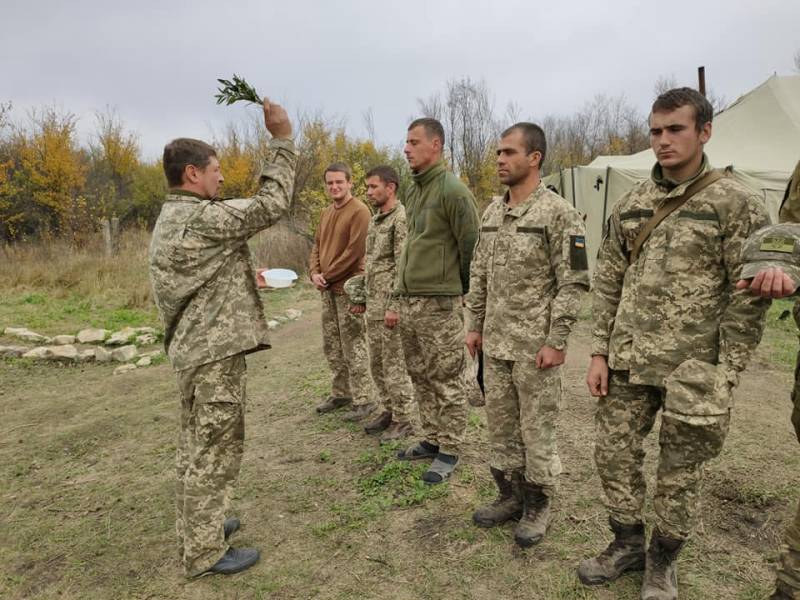 Speaking at the Munich Security Conference, the President of Ukraine once again confirmed that he intends to continue to use the rhetoric of his predecessor, Petro Poroshenko. During the speech, Vladimir Zelensky raised the issue of the Ukrainian army, its strength.
Zelensky, in fact repeating the thesis of Petro Poroshenko word for word, said that the Ukrainian army today is "one of the strongest armies in Europe." It causes a feeling of deja vu.
Vladimir Zelensky:
As part of our army, 200 thousand troops. We have one of the most powerful armies in Europe. And we want peace. Peace on its own terms. On the terms of our strong army.
Zelensky then went on to broadcast other theses of Petro Poroshenko, announcing that "Ukraine, like no other, seeks to end the war in the Donbass."
At the same time, Mr. Zelensky did not find the courage to inform the audience about why "one of the strongest armies on the continent" continues to fire on his compatriots and why official Kiev is already openly declaring that it is not going to fulfill the support of the UN Security Council Minsk agreements.
From the statements of Zelensky:
I want to pay attention to what they call the war - "war in Ukraine", but this is a war in Europe! Together with the annexation of Crimea, this war has been going on for as long as World War II lasted.