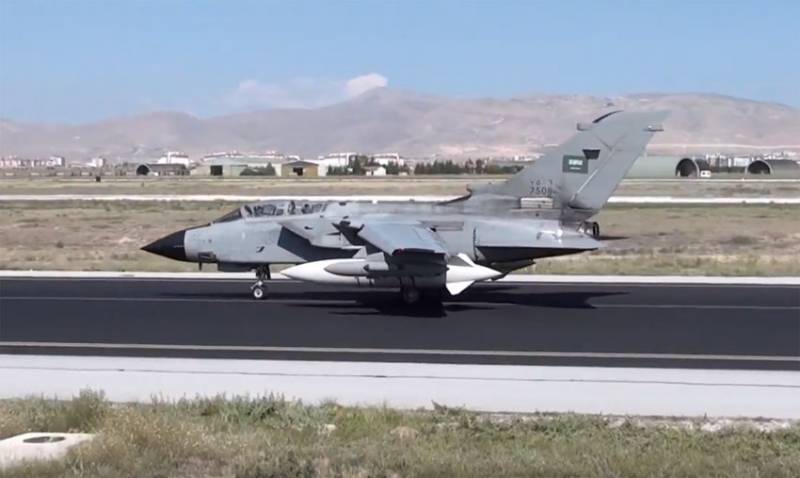 Arab-speaking media confirm that the Saudi Air Force lost the Tornado fighter-bomber. According to recent reports, the plane crashed in the Yemeni province of Al-Jawf (border governorate).
The reports said that the fighter-bomber was lifted into the air the night before to strike at the infrastructure used by representatives of the Ansar Allah armed groups (the group is better known as the Husits). During the operation, communication with the pilot was lost. Subsequently, the loss of the Tornado became known.
The materials say that the plane was shot down by the Hussites. It is stated that a ground-to-air missile was used to strike a Saudi Arabian air force aircraft. What kind of missile is in question and whether it was related to one of the portable anti-aircraft missile systems is not reported.
The press secretary of the so-called Arab coalition (acting in Yemen against the Hussites) stated that "they are praying for the pilots." At this moment, there is no data on the fate of the crew of the fighter-bomber. According to unconfirmed reports, the pilot was injured and captured.
For reference: Saudi Arabian Air Force has more than 100 Tornado aircraft of various modifications.