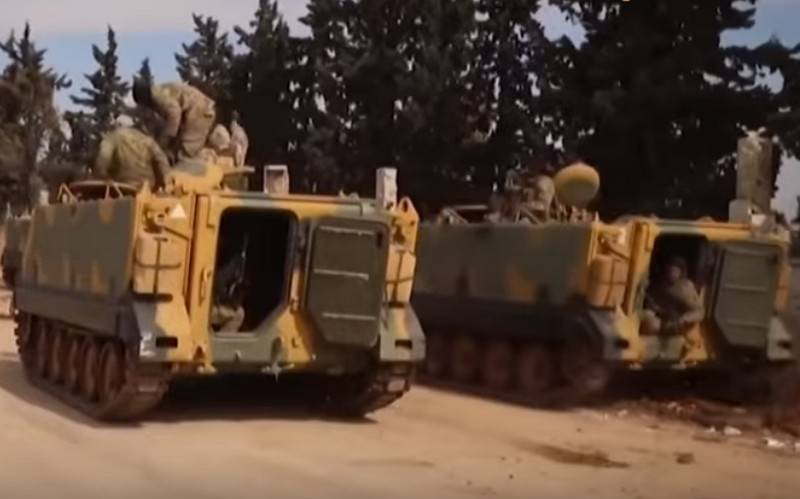 On Monday, February 17, the Turkish delegation will arrive in Moscow, which intends to discuss the current situation in the Syrian province of Idlib. This was stated by Turkish Foreign Minister Mevlut Cavusoglu on the sidelines of the Munich Security Conference.
According to the head of the Turkish Foreign Ministry, Turkey "can no longer tolerate the attacks in Idlib," and if negotiations in Moscow fail, Ankara will take "necessary steps" of a forceful nature.
On Monday, our delegation will go to Russia
- said the Turkish minister, adding that the main topic of negotiations will be Idlib and the situation in the idlib de-escalation zone.
Recall that two rounds of Russian-Turkish negotiations on the situation in Idlib have already taken place in Ankara, the parties held consultations, but the situation in the de-escalation zone has not changed.
Recall that the situation in the province of Idlib, the only one in Syria that was completely controlled by militants, changed when government forces launched an offensive in response to the ongoing bombardment of terrorists. During the offensive, the Syrian Arab army was able to free the most important strategic highway M5 Damascus-Aleppo, pushing the militants out of it.
Turkey, which has views of the province, with the help of militants from pro-Turkish groups, organized a counterattack, which was supported by its artillery, but the government forces held their ground. Turks are introducing their forces, armored vehicles and artillery into the province.
Ankara is currently accusing Damascus of assaulting Turkish observation posts, demanding that the SAA release the occupied territory and retreat to its previous positions, returning control of the M5 highway to the militants. In the event that Damascus does not withdraw its forces before the end of February, Ankara threatens with a massive blow to the positions of the Syrian army.