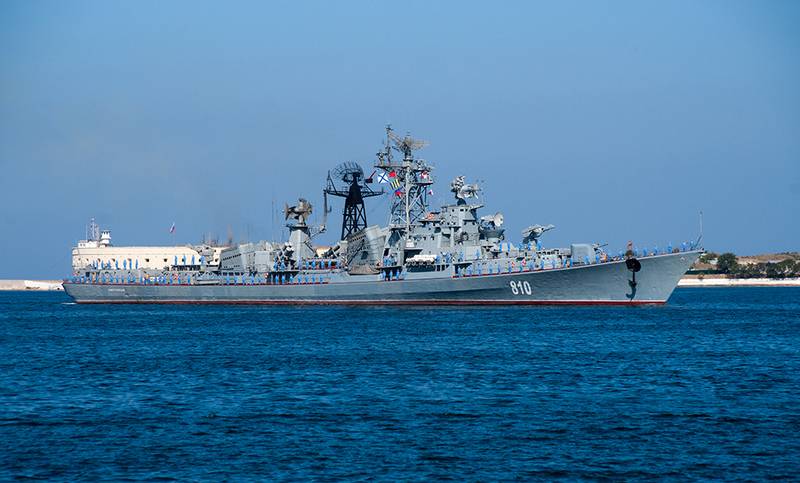 The watchful ship "Shrewd", removed last year from the current Black Sea
fleet
, will become a ship-museum. This was announced by a member of the Federation Council, former deputy commander of the Black Sea Fleet, Vice Admiral Valery Kulikov.
The watchful ship "Shrewd" (...) recently he was still performing tasks as part of the Black Sea Fleet, (...) withdrawn from its composition. The ships of this series are recognized as one of the most beautiful in the world in ship architecture. In addition, they were called "singing frigates" - the first gas turbine plants were delivered to them, and they were
aviation
and when the ship moved, they made an unusual sound
- TASS quotes the words of Kulikov.
According to the ex-deputy commander, it is planned to open a new museum by the Navy Day (celebrated on the last Sunday of July). At present, the installation of the "Shrewd" in Artbukht is under consideration.
As previously reported, despite the 50-year service of the ship as part of the Black Sea Fleet, in recent years it was this watchtower that was involved in tracking NATO ships and the alliance exercises in the Black Sea. The ship was withdrawn from the fleet in October 2019.
The watchful ship "Shrewd" of project 01090 became part of the USSR Navy in 1968. Displacement - 4460 tons, length - 144 meters. It speeds up to more than 30 knots. The main armament is eight launchers of anti-ship missiles X-35 "Uranus", as well as a twin AK-76 726-mm gun mount, two Volna air defense systems (16 missiles), a 533-mm torpedo launcher and two RBU-1000 rocket launchers.