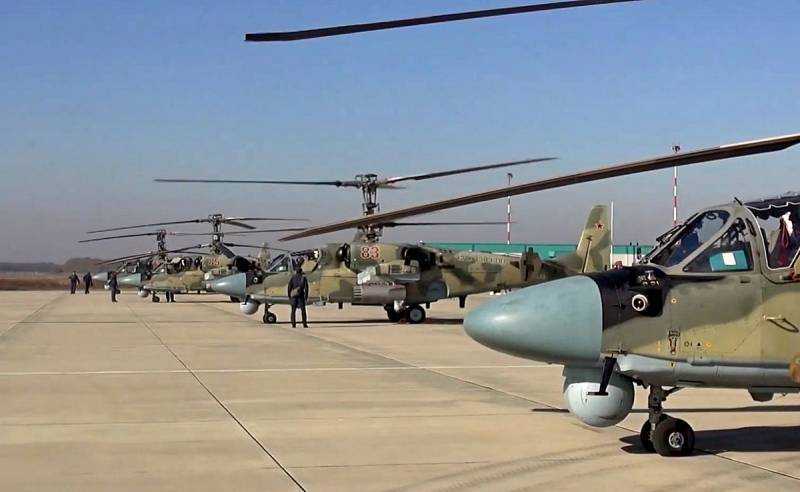 The armament of the Russian attack helicopter Ka-52M will include
aviation
cruise missile with a range of up to 100 km. This was reported by TASS with reference to a source in the military-industrial complex.
The upgraded Ka-52M helicopter will be able to carry the latest aircraft cruise missiles (KR) "Product 305". This helicopter KR can effectively hit any ground targets, including enemy armored vehicles, at ranges of up to 100 km
- leads TASS source words.
The interlocutor also said that the upgraded helicopter received an improved sighting and navigation system and a new avionics of the cockpit. Also revised was a screw group. In addition, the helicopter should receive increased protection, new energy supply systems and target detection (installation of a new radar with AFAR). The new weapons of the helicopter are largely unified with the Mi-28N.
Regarding the "Product 305", it was previously reported that this guided aircraft missile was tested in Syria as part of the armament of the Mi-28NM helicopter.
Earlier, the Ministry of Defense reported that in 2020 it is planned to conclude a contract for the supply of 114 modernized KA-52M helicopters.
The Ka-52 Alligator is a new-generation Russian attack and attack helicopter designed to solve a wide range of tasks. Equipped with modern avionics and powerful weapons. Equipped with electronic protection system and devices to reduce visibility.