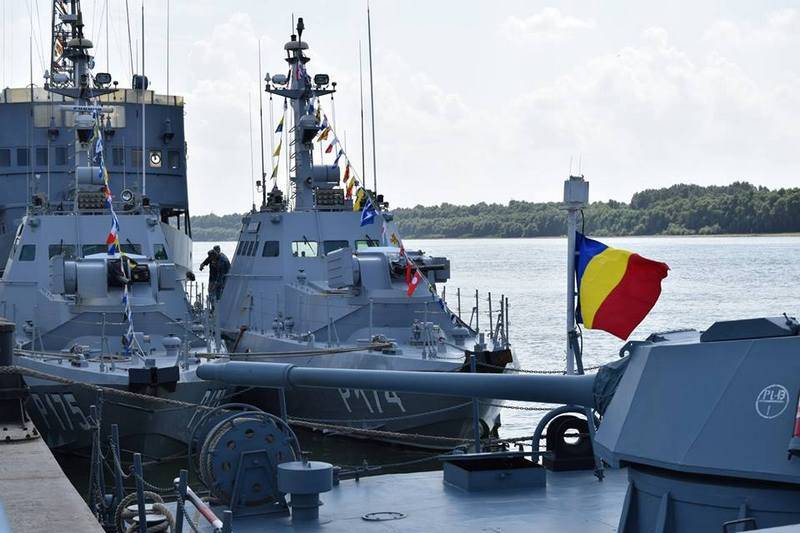 Ukraine frantically looking for allies to "confront Russia" on the Black Sea. Kiev turned to Bucharest with a corresponding proposal, since "both countries are concerned about the threatening actions of Russia in the Black Sea region." This was written in his Telegram channel by the Ukrainian Minister of Defense Andrei Zagorodniuk.
Kiev suggested that Bucharest "be friends against Moscow together" and strengthen cooperation in the naval sphere to "more effectively counter common threats in the Black Sea region." The meeting of the heads of the military departments of Ukraine and Romania was held at the Munich Conference on Political Security. Zagorodniuk and Nicolae-Ionela Chuke discussed the possibility of exchanging information about the air and sea situation in the Black Sea.
This will help us better respond to common threats in the region.
- said the Ukrainian minister.
In addition, Zagorodniuk suggested that Nicolae-Ionela Chuke conduct joint Ukrainian-Romanian military exercises and expand the activities of the international engineering battalion "Tisa".
The Minister of Defense of Ukraine expressed hope that Romania will support Ukraine's desire to join NATO.
Note that Kiev has repeatedly accused Moscow of allegedly various violations that Russia commits in the Black Sea. Since Ukraine cannot present anything besides unfounded statements, it is looking for "partners" who would support it in the charges. Often they become the countries of the Black Sea region, previously included in the Warsaw Pact, such as Romania or Bulgaria, as well as the former republics of the USSR.