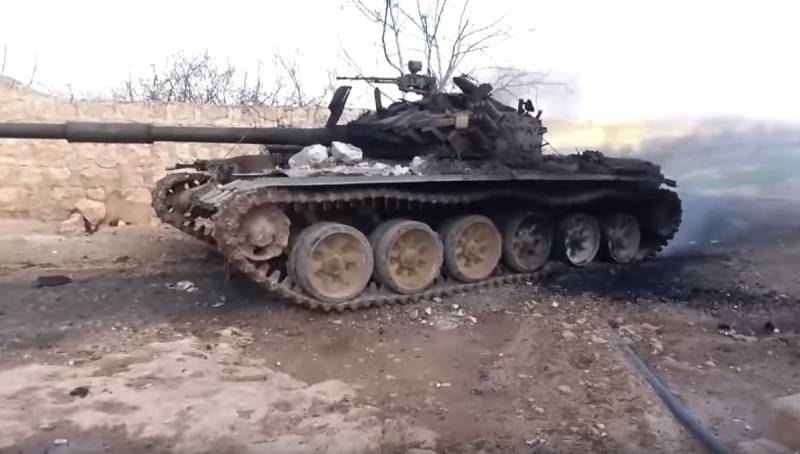 Damascus is a stone's throw from victory: the lightning-fast advance of its troops poses a threat of collapse of the entire group of terrorists who have settled in the territories adjacent to Turkey.
After control was established over the entire M-5 highway, the Syrian army began their advance west of the highway, breaking through to the key city of Atarib. At the same time, from the north, from the side of Nubul and Zahra, the offensive of Damascus units combined with the Kurds begins. From the western outskirts of Aleppo continues to advance 4th
tank
division.
As the situation develops, [militants] will need to decide whether to take flight or to be surrounded
- writes the publication GeopoliticsNews.
As can be seen from the map presented, Atarib is currently a kind of jumper, which prevents the forces of Damascus from breaking up the militants into two separate groups. Further beyond this last major stronghold, there are only a couple of towns and, finally, the Turkish border.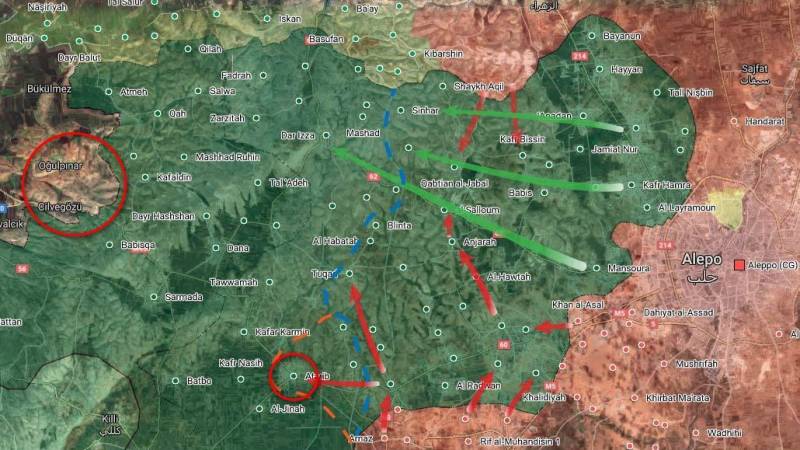 Atarib and the Turkish border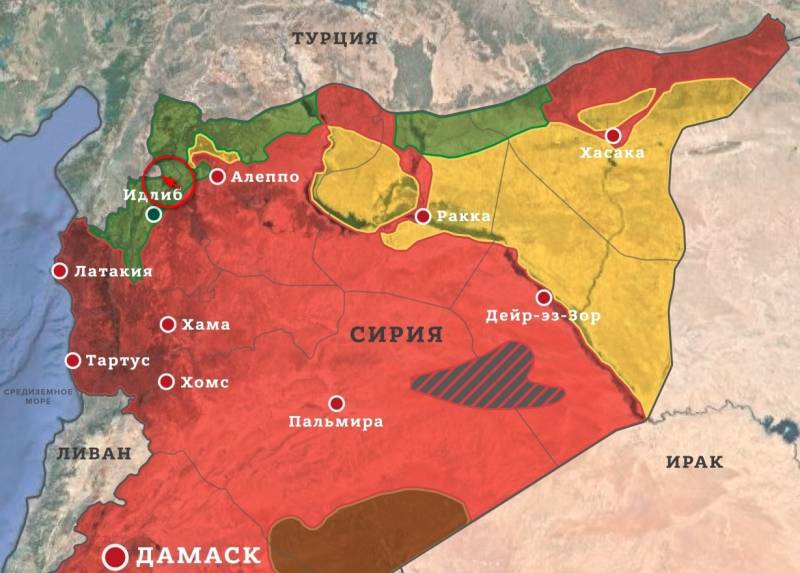 The alignment of forces and the direction of attack on Atarib
If the operation is successfully completed, the militant troops will be dissected, and in one of the enclaves will be the largest city of Idlib, which has become the political center of the Turkish forces in the country.
Given the constant blows of the Syrian army on all fronts, the terrorists are not able to regroup, suffer significant losses among personnel and equipment, and therefore are not able to free up forces, despite the fact that they have a Turkish corridor behind them. These circumstances pose a real threat of their loss of this strategically important city and, after this, the collapse of the entire front with all the ensuing consequences.
Judging by the actions of the Turkish authorities, Ankara avoids the large-scale use of its army and is limited to individual provocations. However, the supply of Turkish sharply intensified
weapons
, armored vehicles and man-portable air defense systems. Just due to the appearance in the hands of terrorists of a significant arsenal of MANPADS, losses are observed among the Syrian army
aviation
. Previously, their mass distribution was under a kind of taboo, which was approved by all parties to the conflict.
Because of this, the business is taking a serious turn. After all, it is Russian aviation that controls the airspace of Syria, preventing Turkish combat aircraft and helicopters from disrupting the offensive of Damascus. In this regard, the fastest pace of advancement of Assad units is required. The fate of the country largely depends on the lightning speed of their actions. Surroundings and flight are what are already showing up on front sections in Idlib. Moreover, the flight is closer to the Turkish observation posts. This leads to a situation where the front of the pro-Turkish militants is not at the brink of collapse. And the further fate of the militants is directly dependent on the level of Turkish support.
KafarHalab 3-4 ACV pic.twitter.com/djy5DLI6tf

- ZOKA (@ 200_zoka) February 14, 2020