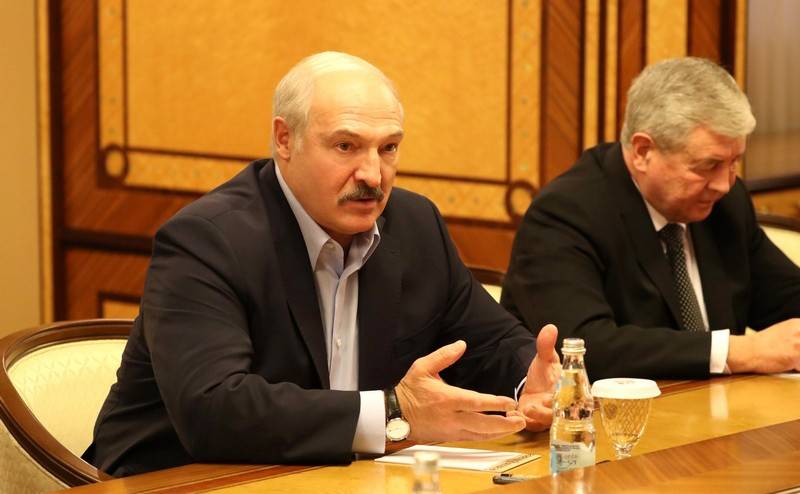 Russian authorities are hinting at Belarus joining Russia in exchange for flat energy prices. This was stated on Friday by Belarusian President Alexander Lukashenko, BelTA writes.
The Belarusian leader on Friday met with the staff of the Svetlogorsk Pulp and Paper Mill, where he told the details of the meeting with Putin. The President of Belarus stressed that he always demanded equal conditions in negotiations with Russia.
We do not require anything extra. But they tell us: we are different countries - a hint that we need to be one country. And how can you have one country with Russia? You probably hear: "Let's include Belarus in Russia"
- he said, while adding that "neither the Belarusian nor the Russian people want to unite."
Lukashenko stressed that the Russian leadership is pushing him, ostensibly promising prices as in Russia only if he joins.
They begin to press on Belarus in Russia from different angles. (...) They already say: enter Russia, then we will supply you spare parts, then there will be other prices for oil and gas (...)
- he added.
Lukashenko also confirmed that during talks with Putin he announced that Belarus would continue to buy oil abroad, even if it would cost more than Russian. But this is necessary in order to "not beg for oil from Russia" anymore.
So that every year on December 31 at twelve o'clock in the night not to kneel. (...)
- he explained.
In addition, today the Belarusian leader threatened that in the event Russia doesn't deliver oil to the Belarusian refinery, Minsk will "start" selecting "a pipe through which Russian raw materials transit to the West in order to" reach a monthly volume of 2 million tons to the country needed. "