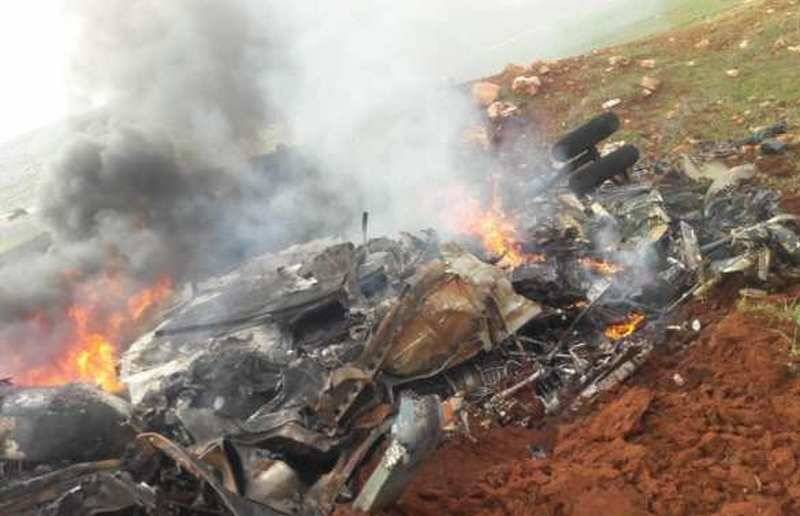 Syrian government forces lost another helicopter. The loss of Mi-8 of the Syrian Air Force in the province of Aleppo is reported by the Al-Jazeera television channel.
At the moment, it is known that a helicopter was shot down in the west of Aleppo province, in the Idlib de-escalation zone, over territory controlled by pro-Turkish militants. It is assumed that the militants of the Syrian opposition fired a ground-to-air missile on a helicopter. Most likely, MANPADS installations are delivered to militants by the Turkish allies.
Syrian Air Force helicopter crash confirms Turkish Anadolu agency. In turn, the propaganda wing of the banned terrorist group Khayyat Tahrir al-Sham (formerly Jebhat al-Nusra) in Russia reports the same thing. The militants post on the web a photo of the deceased Syrian helicopter pilot and photos from the helicopter crash site.
According to preliminary data, this is a multi-purpose Mi-8. The web has already appeared footage of the fall of the car.
This is the second downed Syrian helicopter in four days. Earlier it was reported the loss of a Syrian Air Force Mi-17 helicopter shot down over Idlib province. It was assumed that the helicopter was hit by an air-to-air missile launched by the Turkish Air Force F-16 fighter.