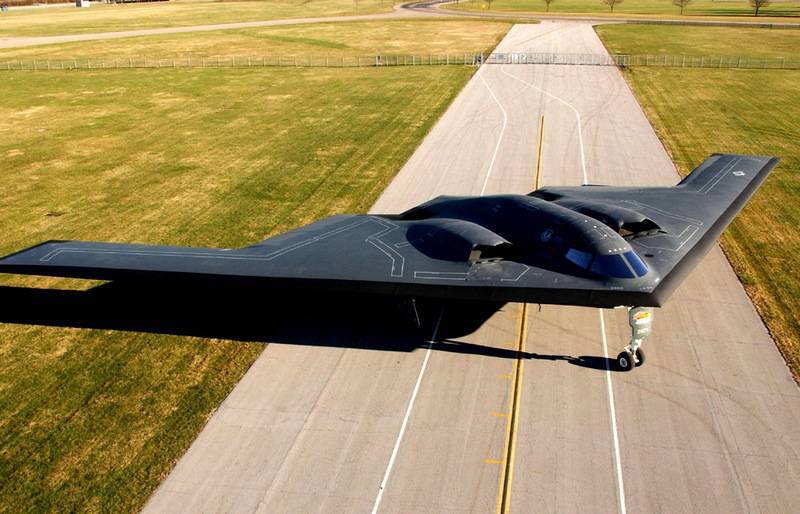 American heavy strategic bomber Northrop Grumman B-2 Spiri was left without a comprehensive modernization. As transmits
"Warspot"
referring to the portal defensenews.com, the US Air Force command decided to change the program for the modernization of stealth bombers.
According to the publication, a decision was made instead of a comprehensive program of modernization Defensive Management System Modernization (DMS-M), which provides for the replacement of sensors, airborne systems and the introduction of new technologies that allow the aircraft to "confront Russia and China," to carry out a small modernization. Details of the entire improvement are not given, but it is known that only cosmetic changes to the cockpit will be made at B-2: a new graphics processor and displays will be installed.
In October last year, it was reported that the first B-2 bomber was modernized. Details of the upgrade were not provided, but it is known that the B-2 received EW systems, new antennas, as well as advanced computing systems. In the cockpit, developers mounted new information screens. All these improvements should provide the bomber pilots with more information about the detected threats, as well as detect the enemy radar and interfere.
The modernization was carried out due to the obsolescence of the aircraft, which was no longer able to conduct military operations in closed areas with the same efficiency. According to the military, after installing new systems, the aircraft will be able to operate in areas under the control of enemy air defense.
Apparently the first modernized V-2 will remain the only one that has undergone a complete modernization.
The B-2 strategic bomber was developed in the late 1980s with the widespread use of stealth technologies to overcome enemy air defense zones. Flight range - up to 11,1 thousand km, speed - up to 1 thousand km / h. In two internal compartments, the V-2 can carry up to 18 tons of bombs, the maximum load is 23 tons. In 1988-1999, 21 such aircraft were produced, 20 of which today are in service with the US Air Force.