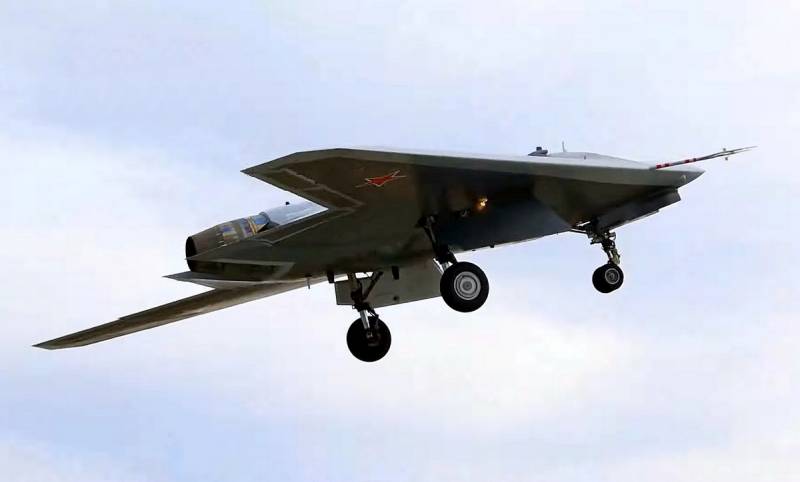 Russian attack drones will receive weapons developed by the Tactical Missile Weapons Corporation. At present, KTRV is developing several new ammunition weighing from 50 to 100 kilograms specifically for shock drones of the Kronstadt and Sukhoi companies, the general director of the corporation, Boris Obnosov, told reporters.
In a conversation with reporters, he explained that the corporation had previously received a proposal to deal with the topic of developing drones, but KTRV refused this proposal, instead focusing on the development of ammunition for strike UAVs.
At one time, they wanted to offer us the topic of developing drones, but we did not tackle it, because the level of competence of our specialists in this field is low. As for ammunition for drones, we are actively working in this direction
Obnosov said, adding that ammunition weighing from 50 to 100 kg is being developed for drones.
According to him, currently the corporation is working on several topics at once, in particular, ammunition is being created for two different drones: one purely drone, the second - reconnaissance-shock.
We are working on several topics. For example, we work closely with the Kronstadt company on their devices and with the Sukhoi Design Bureau on a heavy shock drone
- he said.
For our part, we note that most likely we are talking about the development of the Sukhoi Design Bureau recently - a heavy strike drone "Okhotnik" and a reconnaissance-strike drone of long duration Orion flight from the Kronstadt company.