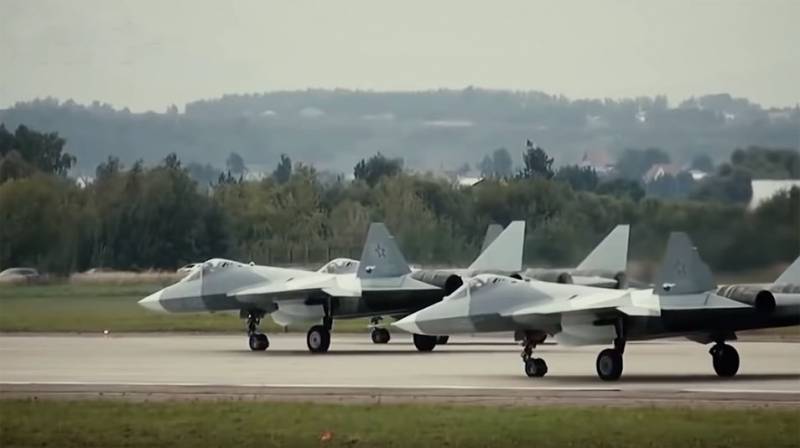 In China, they decided to analyze the volume of fifth-generation aircraft production. The author in the Sohu publication writes about the complexity of competition in this regard with the United States of America, which established the mass production of F-35 fighters.
From the article:
Let's compare the pace of production of new generation aircraft. The Americans plan to release 2020 F-130 fighters in 35, and the Russians, for example, only three Su-57s. What kind of competition with the USA can we talk about now, if for years they built their production line, starting with previous versions of the new generation fighters (apparently, we are talking about the F-22, - note "VO").
Additionally notes that the competitive advantages of the F-35 are also growing, as "its price has fallen to $ 89 million."
From the material:
The annual production capacity of the Su-57 in Russia corresponds to about a weekly production capacity of the F-35 in the United States, even if mass production with deliveries to the troops is officially launched in Russia. That is, the Americans release as much per week as the Russians are going to release in a year.
Further, Sohu offers to figure out how many J-20 fighters China plans to release this year.
From an article in the military section of the Chinese portal:
As far as we know, today in the ranks of the PLA Air Force are 18 J-20 fighters. This year it is planned to release up to 30 of these aircraft. But if production potentials are increased to more impressive values, a new problem will arise: the presence of the required number of trained pilots. And in this regard, it is also extremely difficult to compete with the United States.