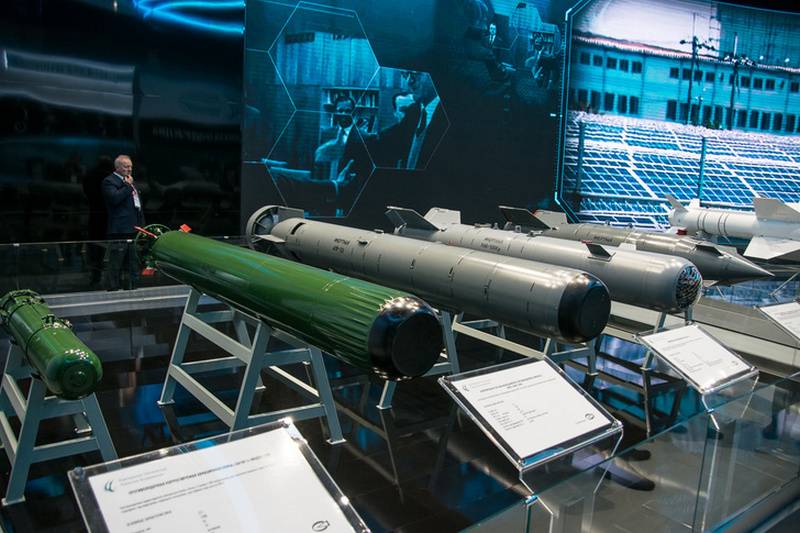 KTRV products
In Russia, the state tests of the latest promising torpedoes and an adjustable bomb of a caliber of 250 kilograms have been completed. This was announced by Boris Obnosov, General Director of the Tactical Missile Weapons Corporation (KTRV).
Responding to a question from journalists, Obnosov said that the corporation had completed state tests of a new promising torpedo and that documents and an aerial bomb were being prepared for it. At the same time, he did not voice the name of the torpedo, since work on it will still be underway.
Now they are getting documentation
- he said.
In addition, the general director of KTRV noted, the corporation is modernizing torpedoes that were still developed in the Soviet Union and have worked well.
(...) there are already so many ships, so many torpedoes. The quantity ordered by the USSR is probably no longer needed. But the torpedoes of the Soviet development, currently in service and well-proven, we are modernizing
- he said.
Obnosov noted that KTRV is not threatened with a reduction in state defense orders, since the corporation is engaged in a wide range of missile weapons, which includes
aviation
, land and sea subjects. According to him, only this year it is planned to finish three topics on air-to-air missiles, on adjustable air bombs of 1500 and 500 kg, on air-to-surface products, and several more projects.