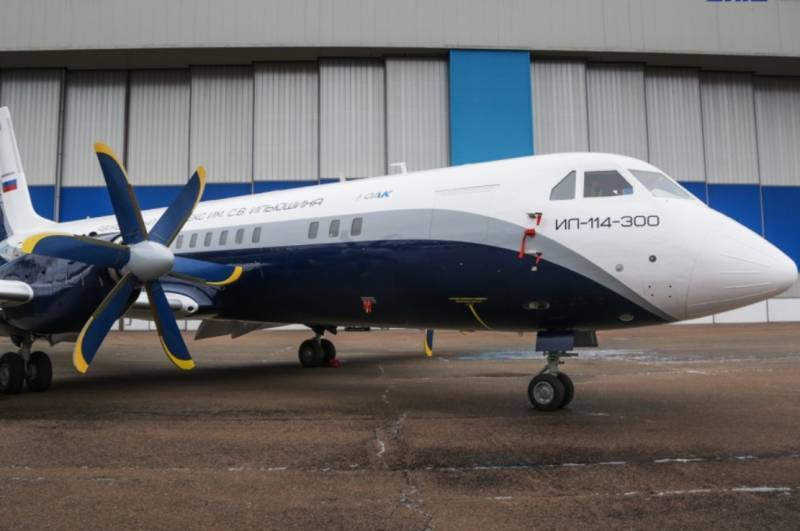 In Russia, the assembly of the first production IL-114-300 aircraft began. This was reported by the press service of the United Aircraft Corporation (UAC).
According to the report, the assembly of the fuselage of the first serial Il-114-300 was launched at the Sokol aircraft plant in Nizhny Novgorod. In total, seven fuselage compartments will be manufactured, after which they will be transferred for final assembly. The final assembly of the aircraft will be carried out at the production facilities of the MiG RSK - at the Lukhovitsky Aviation Plant named after P.A. Voronin.
RSK MiG at the production site of the Sokol aircraft factory has begun manufacturing the fuselage compartments of the first Il-114-300 aircraft manufactured using serial technologies. The aircraft is being created as part of industrial cooperation at UAC enterprises
- said in a statement.
As previously reported in the PJSC "Il", the first prototypes of the IL-114-300 will be assembled by reworking and modernizing the old IL-114, and serial vehicles will be assembled from scratch.
The IL-114-300 passenger aircraft is designed for operation on local airlines and is an upgraded version of the IL-114 turboprop aircraft. It is expected that the latest IL-114-300 will replace the aging An-24 and a number of similar foreign machines. It is separately noted that the aircraft is being created in cooperation with the most advanced Russian enterprises.