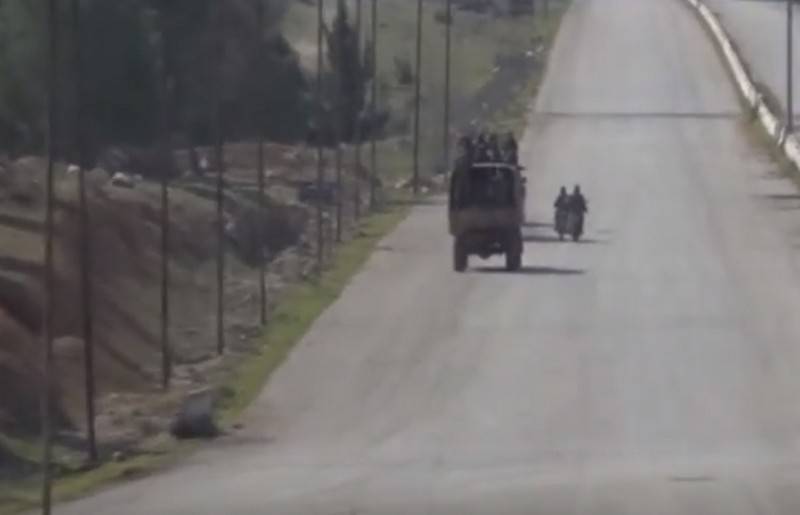 Despite the fact that the Syrian government forces managed during the counterattack for the first time since 2012 to take complete control of the important M-5 Damascus-Aleppo highway, traffic is still blocked in some sections. The blame is on Turkish observation posts.
Turkey does not intend to leave its observation posts located in the province of Idlib, including those already located in the territory controlled by government forces. Two Turkish posts located on the M-5 Damascus-Aleppo highway, which was beaten off by militants, block passage through it, passing only Russian military police equipment.
According to local media, after the liberation of the cities of Khan-Sheikhun, Maaret-En-Nuuman, Serakib, the M-5 highway, crossing Syria from north to south, became free. However, in one place, after Khan Sheikhun, transport moving along the highway has to make a detour of several kilometers, since a section of the kilometer-long road is blocked by Turkish forces. The Turks themselves explain the blocking of the route with "security measures."
These posts were put up a year ago, when this territory was controlled by militants. Despite the fact that the availability of these posts on the highway is no longer necessary, the Turks are not going to remove them, while threatening to retaliate in the event of an attack by government forces. It is no secret that these points of the Turkish army are protection for the militants of the pro-Turkish groups who have taken refuge there, who, being protected, deliver strikes against government forces.