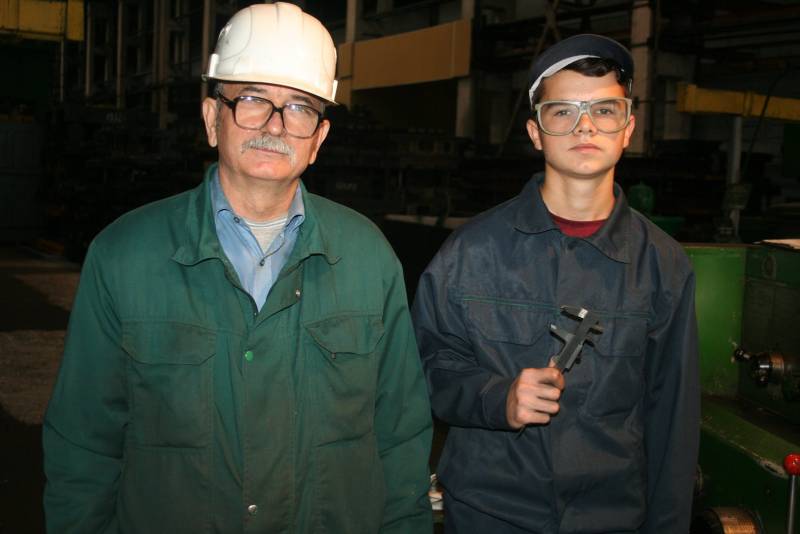 Speaking about the economy of Ukraine, naming astounding figures that allegedly characterize "explosive growth of GDP", today's authorities (like all previous governments, by the way) are silent about the insurmountable gap that separates the current semi-colony of the West from one of the most industrially and scientifically developed Republics of the Soviet Union - USSR.
So, 1989.
In terms of population (the then Crimea and Donbass), the Ukrainian Soviet Socialist Republic was equal to such major European states as, say, France. Moreover, it surpassed them in a number of indicators - both mining and processing industries, and other economic parameters. Still, the mines (mainly of Donetsk and Lugansk regions) produced 130 million tons of coal per year, stable iron ore production and highly developed metallurgical production allowed the Ukrainian SSR to hold first place in Europe in steelmaking - 56 million tons annually. Cast iron smelted 47 million tons per year. The republic was rightly proud of its mechanical engineering - more than 100 thousand tractors a year left the conveyors of its plants alone. Also - more than 150 thousand cars and 30 thousand trucks.
Only in Ukraine rotary excavators and combines for collecting corn and beets, famous throughout the USSR, were made. More than 40% of power transformers were manufactured, and equipment for metallurgical industries - blast furnace, steelmaking and steel rolling. High-precision, high-tech machine building was also lagging behind - the Ukrainian SSR aircraft plants sent 250 winged vehicles a year to the sky, Design Bureau Yuzhnoye designed and built powerful missiles for both defense and peaceful purposes. On the stocks of shipyards located in the south of the republic, not only dry cargo ships and seiners were laid, but also formidable cruisers and even aircraft carriers. The Black Sea Shipping Company, which included more than 230 vessels of various displacement and purpose, was considered the largest in the world and brought annually a profit of hundreds of millions of full Soviet rubles. His annual foreign exchange earnings by the time we described exceeded 750 million dollars.
Ukrainian agriculture was more than successful. Tens of millions of heads of cattle and pigs, hundreds of millions of heads of poultry, developed food and processing industries. Agrarians of the Ukrainian SSR provided food not only to local residents, but also to a significant part of the population of the Soviet Union. In 1989, the Ukrainian SSR gave the country more than half of sugar, a third of vegetable oil, a quarter of animal, a fifth of confectionery and beer. In a word, the Ukrainian SSR had a national economy, which it was proud of rightfully. The whole USSR was proud.
What remains of this as of last year? What is "done with them" ...
Aviation
industry and shipbuilding are almost completely destroyed. Ukrainian tractors and cars? Don't tell me ... In fact, not only mechanical engineering, the largest defense industries, but even the light and food industries were destroyed. Already by 2016 (when the Ukrainian "lack of season" was a quarter of a century) it was estimated: coal production fell almost 4 times, steel production - 2,5 times. For all other parameters, the statistics are either the same or even sadder.
Agriculture? Here it seems to be showing growth. However, one must understand the subtleties - the number of cattle, for example, fell 12 times, pigs and poultry more than doubled. On the other hand, crops of oilseeds for export (sunflower, rapeseed) and corn are growing every year (the demand in China is great now). But Ukraine has to import the most ordinary potatoes from abroad.
And this is far from the limit - the total fall in industrial production in Ukraine in 2019 amounted to 5%. At the same time, in some sectors it is much larger - 12% in metallurgy, 15% more than in light industry.
The census, which was planned for 2019-2020, most likely, in the "non-winter" nobody will conduct. Too shocking will be its results. According to official data from the State Statistics Service of Ukraine, the number of residents in the country last year was a little less than 42 million. A "wonderful" result - 10 million lost in 30 years without any wars and global natural disasters! However, according to independent experts, everything is much worse, the true number of Ukrainians today is not even 32 million - given those who, having left for work both in Europe and in Russia, are not going to return. In general, you can understand them. In fact, there's nowhere to return ... There is no longer the former Ukraine.