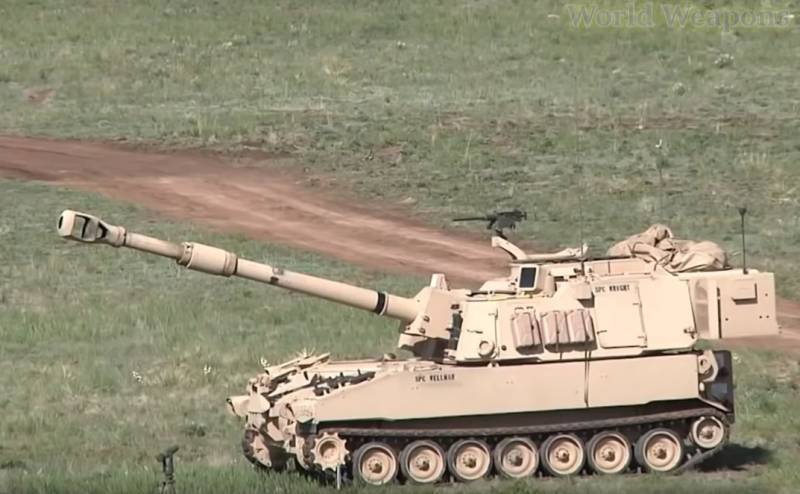 The Pentagon is faced with the unwillingness of American production to master the serial production of new products. We are talking about the new army multi-purpose armored vehicle AMPV and the upgraded howitzer M109A7 Paladin.
It was assumed that the company BAE Systems will not have problems with the deployment of production at its facilities in York (Pennsylvania). However, now the country's military department is forced to redistribute its costs, giving priority to the purchase of other equipment.
According to Defense News, AMPV was supposed to replace the "armored personnel carrier of the Vietnamese era" M113. Due to difficulties in production, plans for the financial year 2021 had to reduce the purchase of AMPV from 143 units to 32. The acquisition program of the Paladins turned out to be a failure - instead of 37 systems, the army will order only seven.
At the same time, as indicated, "the overall objective procurement requirements remain unchanged." In this regard, slippage in supplies impedes the implementation of rearmament plans.
Along with the problems encountered on the assembly line in York, the military faced shortcomings in the technical design. In general, it is not clear which of the reasons outweighs the supply disruptions - oversights made during the development, or the inability to cope with the production of machines.
For example, in 2017 and 2018, 68 Paladins had to be recalled, as indicated, for their "complete dismantling, inspection, repair, and retesting." Then this measure was due to the unreliability of the howitzer shutter, caused by deficiencies in welding.