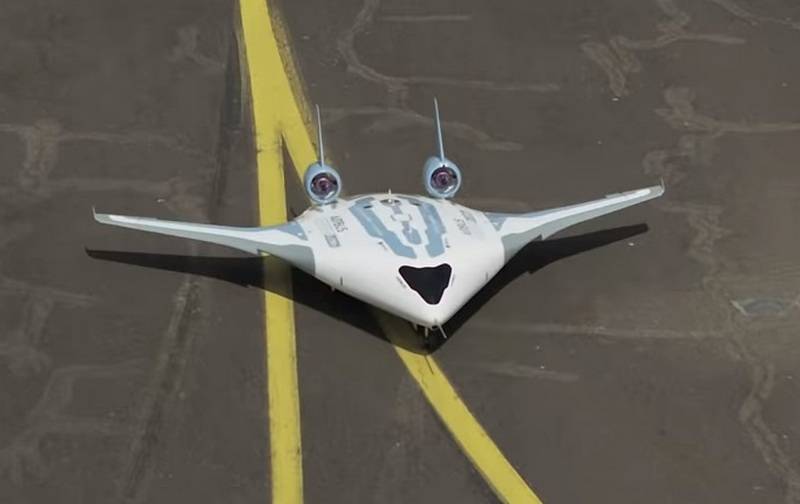 Airbus, the European concern, has revealed the details of its new creation, MAVERIC, "an aircraft model for validating and experimenting with reliable, innovative controls." This product is a demonstrator on which it is supposed to "run around" the structure of the so-called "mixed wing"
This term refers to the gradual transition of the fuselage into a triangular console. The length of the car is 2 meters, the width is 3,2 m. It is alleged that, in general, the chosen scheme allows reducing fuel costs by up to 20% when compared with a commensurate aircraft.
According to the developer, the application of the "mixed wing" technology gives additional potential for modeling various layouts of power plants, expanding the type of engines used.
The MAVERIC project started in 2017. The car first flew in June 2019. Since then, the flight test campaign has been ongoing and will continue until the end of the second quarter of 2020. However, specific dates for the start of operation of the new items are not defined.
The main task that was set by the creators is to work out the design for the purpose of the long-term development of the passenger
aviation
. At the same time, the similarity of the apparatus with military products is striking.