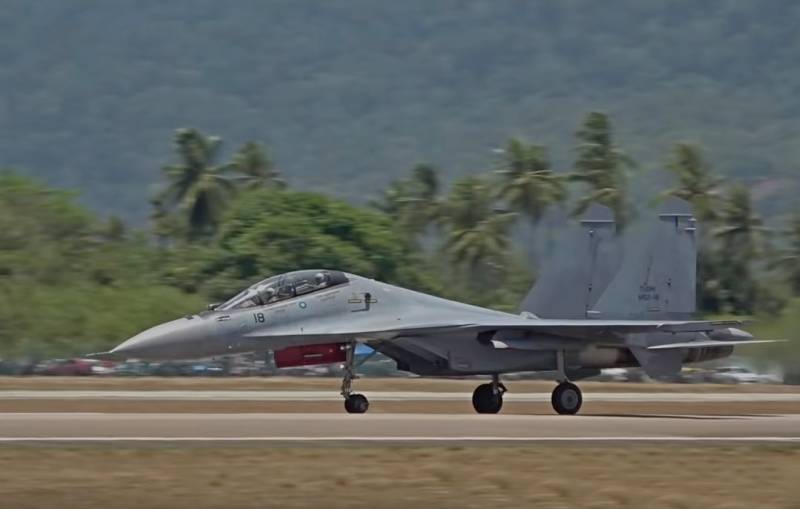 Years after Malaysia acquired Su-30MKM fighter jets, it became obvious that since then there have been serious technological advances that require modernization of aircraft.
A powerful fighter, but there are complaints
The Royal Air Force (RMAF) must decide on the need to improve its air
fleet
, despite the fact that the Russian-made fighter is an excellent and powerful platform
- writes
Malaysia flying herald
, offering his recipe for introducing innovations that will turn a fighter into a "Super Dry."
In total, RMAF purchased 18 aircraft of this type, which were created on the basis of the Su-30MKI model operated by the Indian Air Force. According to the publication, the aircraft purchased by New Delhi were equipped with Russian, Indian and Israeli systems. However, on Malaysian fighters, Western equipment was used instead of technology from Tel Aviv.
Now it is time to review this package. According to the designated publication, modernization should affect four key elements - weapons, a laser-guided guidance unit, a radar station and an electronic warfare complex.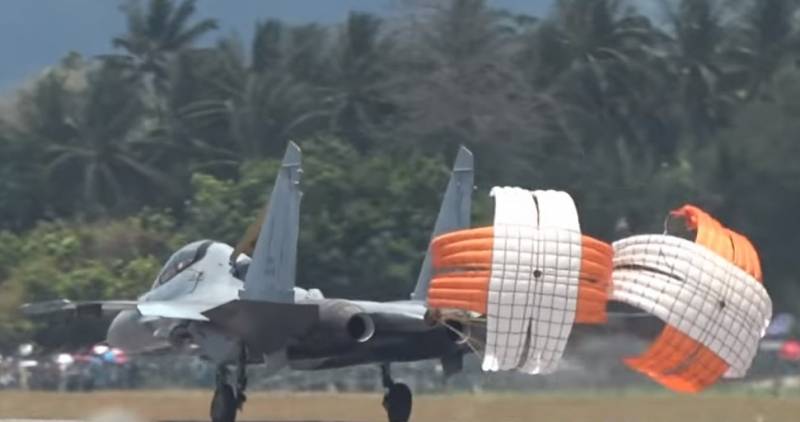 What to get rid of
The Royal Air Force has already been able to adapt the new R-77 missile from Vympel Design Bureau, however, "it is important that they [Su-30MKM] be equipped with autonomous cruise missiles" - such as Brahmos. The [French company] Thales Damocles laser guidance system is also close to obsolescence, so it should be replaced with the newer Thales TALIOS, which are already on the Rafale fighter jets ordered by India.
The radar from the scientific research institute of instrumentation type H011M Bars, which is just a passive electronic scanning system, should be replaced by AFAR, which will provide the crew of the Su-30MKM with a higher level of situational awareness
- indicates the publication.
The current electronic warfare complex from the Russian KNIRTI model SAP-518 should be supplemented with a jamming module SAP-14 ["Tarantula", electronic warfare of group protection], which "will make Malaysian Flankers a formidable electronic warfare platform." And this is despite the fact that the Royal Air Force does not have a separate aircraft specialized for this role.
Installing Pylon X [apparently one of the holders of local design] will allow the use of laser-guided [American] Paveway II bombs. The same pylon will make it possible to place the tactical aerial bait ADM-141 [US production, false target simulating a cruise missile]. Combined with the [Russian] X-31 anti-radar missiles, this will seriously enhance the ability to suppress air defense and missile defense systems.