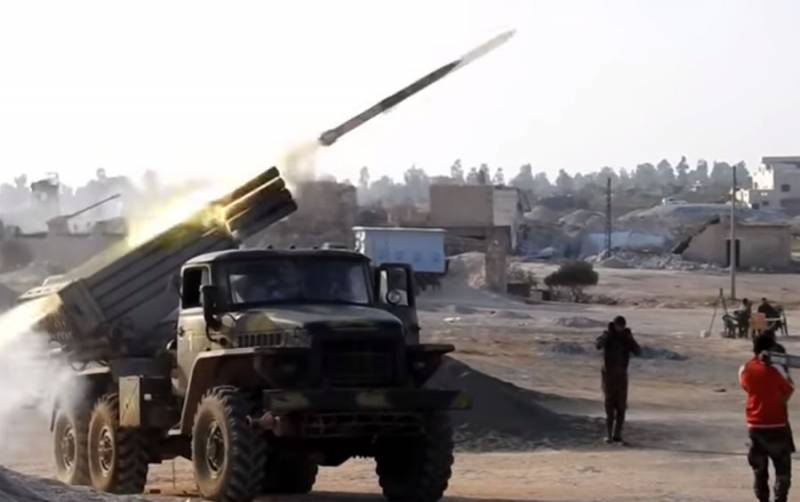 The Syrian command ordered air strikes against militant groups that broke through the SAA defense line in the south-west of Aleppo province. Recall that the success of the militants in the area of ​​the village of Miznaz was preceded by an artillery strike inflicted by the Turkish army.
Also Syrian military
aviation
attacked a cluster of militants in the area of ​​Al-Atarib. In this area, the terrorists attempted to regroup with the aim of further advancing in the direction of the northern part of the formed protrusion of the positions of the CAA - the town of Al-Sheikh Ali.
Against this background, the Syrian army advanced about 2 km west of Al-Rashidin, which until recently was under the control of militants. This promotion is carried out against the background of the active transfer of manpower and equipment of the Turkish Armed Forces in the northern part of Idlib province. Recall that today Turkish special forces were deployed to the SAR.
The situation with the activity of Turkish troops in Idlib was commented on by the Chairman of the Presidium of the Russian Officers, Hero of Russia, Major General Sergey Lipovoy. According to Major General, this activity is associated with the ambitions of Recep Erdogan.
From the commentary for "Military Review":
All Erdogan's actions are dictated by only one thing - the desire to restore the Ottoman Empire. Ankara needs not only Idlib, they need, first of all, Aleppo, more than which in the Ottoman Empire were only Constantinople and Cairo. Erdogan's claims extend all the way to the Georgian city of Batumi. He does not even hide it.
According to Sergey Lipov, it is Erdogan, along with the US authorities, who is one of the culprits of the outbreak of the civil war in Syria.
Sergey Lipovoy:
Assad is inconvenient for Turkey, and it is clear that Turkey will not just leave Idlib and will continue to sponsor terrorists. The intervention of Russia confused the maps not so much even the United States as Ankara, on their way to restoring the borders that were before the Lausanne Accords of 1923, as a result of which Turkey lost vast territories. If Erdogan moves from words to actions, that is, he brings his threats to life, then he will have to answer. The Syrian army (CAA), with the support of the Russian Aerospace Forces, has every right to strike at the Turkish invaders on its territory. And in this direct clash, if it happens, Erdogan will lose.