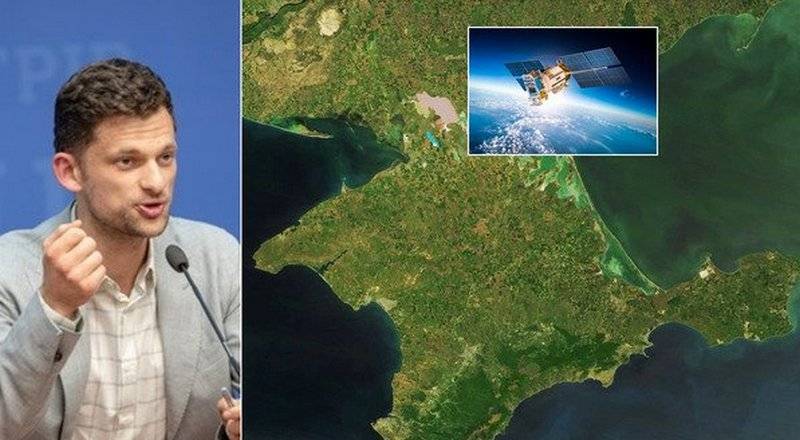 Ukraine intends to conduct a population census in the territories of Donbass and Crimea not controlled by Kiev. According to the Minister of the Cabinet of Ministers of Ukraine Dmitry Dubilet, the census will be carried out by satellite.
According to the minister, the Ukrainian government is currently exploring the possibility of conducting a census of the Donbass and Crimea using satellite imagery. However, he admitted that he did not know what the accuracy of the census would be.
Yes it's true. (...) met with UN representatives who will help us, possibly with this project. This is a very complex project. They carried out a similar project in Afghanistan (...) They tried through satellite imagery and other layers of information to understand at least an approximate amount of the population
- Dubilet said in response to a question from journalists about the possibility of satellite censuses.
At the end of January this year, it was reported that Ukraine conducted a trial electronic census of population, which showed that 37,3 million people live in the country (excluding residents of the Crimea and the unrecognized republics of Donbass). However, the Ukrainian authorities convicted of falsifying the census.
Recall that according to the last census conducted in the Soviet Union in 1989, 51,7 million people lived in Ukraine. In independent Ukraine, a census was conducted in 2001, and it showed that the number of people living in the republic was 48,4 million.
Currently in Kiev they say that the population over the past years has declined slightly, because if you count the population of Crimea and Donbass, then more than 44 million people live in the country.