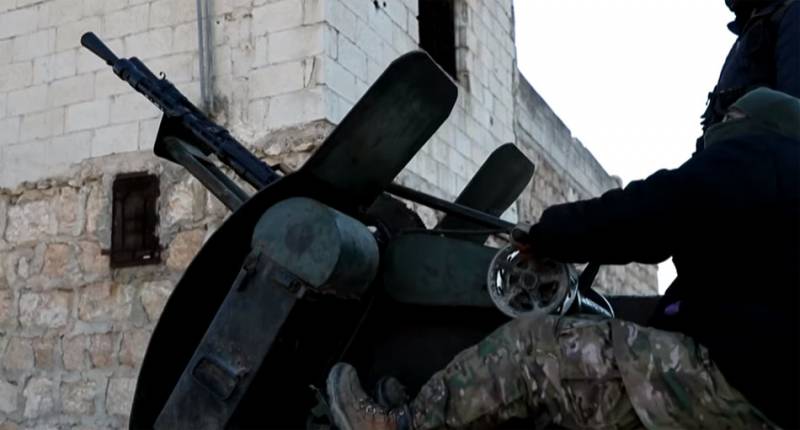 Action in Idlib
It can be said that Turkish President Recep Erdogan crossed the "Syrian Rubicon". The Turkish arms transferred to Syria are already directly used to strike at the positions of the Syrian government army. The most massive shelling of Turkish troops carried out in the south-west of the province of Aleppo.
From the area of ​​the settlement of Ibbin, where an impressive grouping of forces and assets of the Turkish Armed Forces has been concentrated over the past few days, shelling is being carried out on SAA positions in the area of ​​the ledge towards Kafr Nuran.
Turkish artillery attacks the positions of the Syrian forces in the area of ​​the village of Kafr Halab. It is noteworthy that it was in the direction of Kafr-Nuran-Miznaz-Kafr-Khalab that the militants went on the offensive after the Turkish artillery preparation. Several groups of militants managed to breach the defense of the SAA in the area of ​​the mentioned Miznaz. The Syrian army is trying to keep the front to prevent the militants from delving into the defenses and reaching the M5 highway. It is this highway, which came under the control of the Syrian troops, that terrorists in Idlib and Aleppo are urgently needed to restore logistics of supply and regrouping of forces and assets.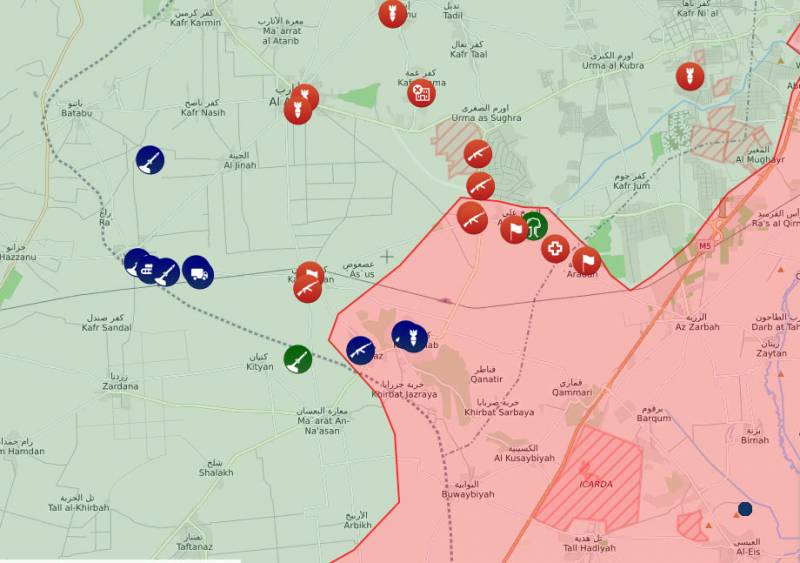 Meanwhile, the road connecting Turkish Reyhanli with Syrian Idlib managed to turn into the main route of Turkish traffic. As "VO" already reported, not only dozens were transferred to the territory of the SAR
tanks
and MLRS, but also Turkish special forces. In Ankara, they said that the special forces will be used to "strengthen observation posts." This formulation raises some doubts, especially in connection with the fact that it is from the "observation posts" that the Turkish troops are shelling the positions of the Syrian government army, after which pro-Turkish militants go on the offensive.