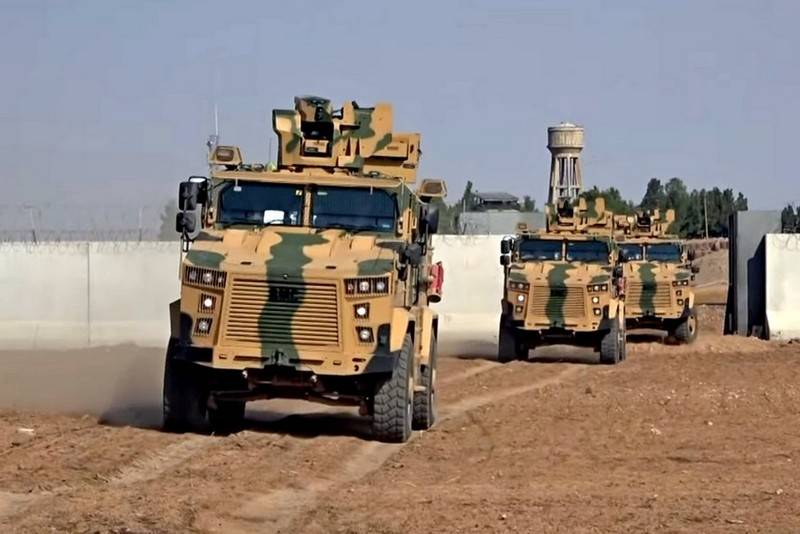 Turkey has deployed special forces to the area of ​​its observation posts in the idlib de-escalation zone. This was reported by the Turkish media with reference to the Turkish Ministry of Defense.
According to the data provided
news
agency Anadolu, armored vehicles with special forces (mainly armored personnel carriers) from various parts of Turkey are transferred to Syria through the Reyhanli region of Hatay province. The multiple launch rocket systems deployed to the Turkish-Syrian border are deployed at positions along the border.
Meanwhile, the United States once again ruled out the involvement of the US military in the conflict in Idlib province on the side of Turkey. According to the official special representative of the US State Department for Syria, James Jeffrey, Washington can assist Ankara with intelligence and military equipment supplies.
The United States is currently considering options for assisting Turkey in Idlib within the framework of NATO, the transfer of intelligence and supply of military equipment to the Turkish military is of paramount importance. So far, we are not talking about reinforcements in the form of sending the American military to the conflict zone
- he said.
In turn, the Kremlin said that is a current time is not observed direct US intervention in the conflict in the province of Idlib in Syria.