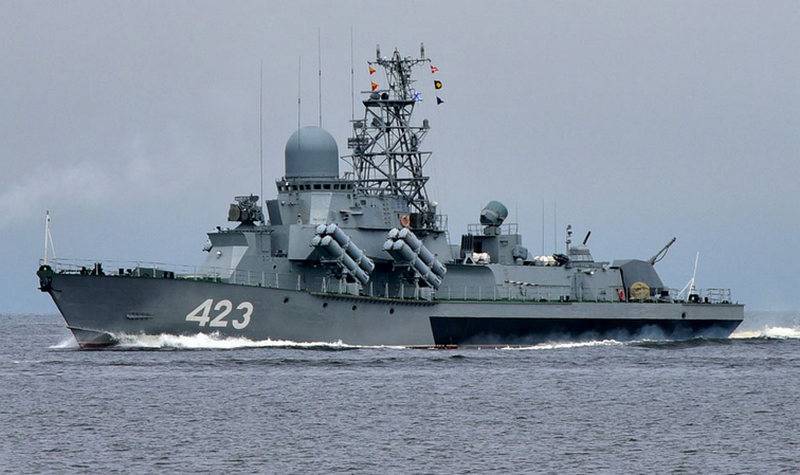 The Ministry of Defense made a decision on further modernization of small missile ships (RTOs) of Project 1234 Ovod, this decision was made following the results of passing tests of the first modernized RTOs Smerch. This is reported by "Izvestia" with reference to the military department.
According to the publication, the experimental modernization of the Smerch RTOs of project 1234 was considered successful, as a result of which a fundamental decision was made to subject the remaining RTOs included in the 114th Pacific Water Protection Brigade to a similar upgrade.
fleet
. Thus, three more RTOs fall under modernization: Frost, Rime, and Spill, built in 1985–1991. Tornado, which is part of the same separate division, has already undergone modernization.
As previously reported by the Ministry of Defense, the modernization will take place at the Northeast Repair Center in Vilyuchinsk (SIRC), where work was underway on the first RTO.
The program for the return to service of small missile ships of Project 12341 Gadfly was developed back in 2017, and in 2018 the Russian Navy began to implement it. In the course of modernization, engines, radio electronics are replaced at RTOs and modern weapons are installed.
Recall that the modernization of RTO "Smerch" was launched in the 2017 year. The main armament was replaced on the ship - instead of the outdated heavy P-120 Malachite, the ship was equipped with Uranus systems with anti-ship missiles (ASM) X-35. Now the updated MRK carries 16 anti-ship missiles instead of the previous six (two quad installations from each side). In addition, modern communication systems, radars, and fire control systems were installed. A new ship-mounted universal 76-mm automatic gun AK-176MA is also installed.
The Smerch small missile ship of Project 12341 Ovod was laid down on November 16, 1981 at the Vladivostok Shipyard, launched on November 16, 1984, entered service on December 30, 1984, and was included in the fleet on March 4, 1985. Prior to modernization, he was armed with 6 P-120 Malachite cruise missile defense missiles in 2 launchers of the KT-120 type, Osa-M self-defense air defense systems, a 76,2-mm single-barrel AK-176 artillery system, and a 30-mm AK- 630M. Full displacement - 730 tons, maximum speed - 34 knots, autonomy -10 days. The crew is 64 people.