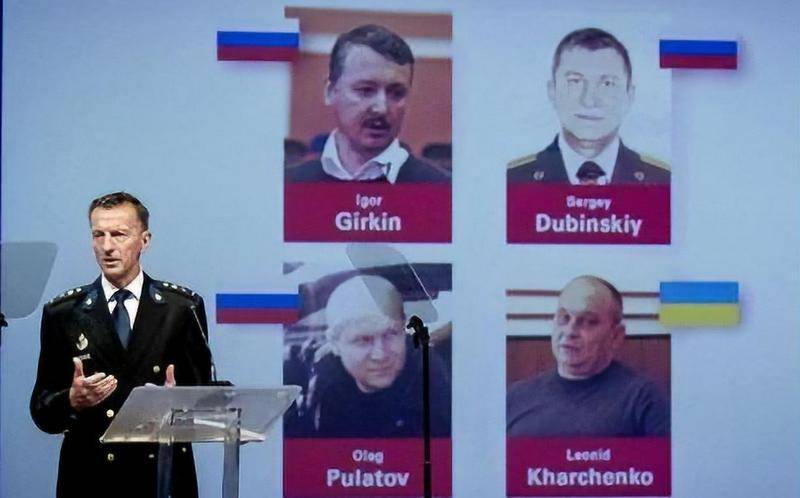 The Netherlands will not hand over to Russia the case against three Russians accused by Dutch investigators of involvement in the crash of the Malaysian Boeing MH17 in 2014. It is reported by Radio Free Europe.
According to Dutch Minister of Justice Ferd Grapperhouse, Russia back in October last year sent a letter requesting the transfer of criminal proceedings against three Russians, but this letter was not taken into account.
The Ministry of Justice and Security replied that the transfer of criminal proceedings against the three Russian suspects by the Dutch authorities is not an option and was not taken into account. The government is fully confident in the independence and quality of Dutch justice
- he said.
According to Grapperhouse, the trial of the suspects is "important for establishing truth and justice." At the same time, he emphasized that Amsterdam is sure that three Russian citizens and one Ukrainian citizen involved in the MH17 disaster are hiding in Russia and Moscow is not going to extradite them.
As previously reported, Dutch investigators "identified" four people allegedly involved in the crash of the Malaysian Boeing, mentioning Girkin, Dubinsky, Pulatov and Harchenko.
None of them pressed the button themselves, but they worked closely together to deliver weapons, and therefore they can be considered suspected of being involved in the downing of MH17
- said the head of the National Prosecutor's Office of the Kingdom of the Netherlands Fred Westerbeke, adding that according to the criminal law of the Netherlands, even if a person was not present at the commission of the crime, but was involved in it, he is also guilty.
In addition, the Netherlands continues to claim that "Russia was involved in the crash, as it provided the Buk air defense system with which the plane was shot down."
At the same time, the Netherlands prosecutor's office says that they have "all evidence of Moscow's involvement", but for some reason they refuse to provide these materials.