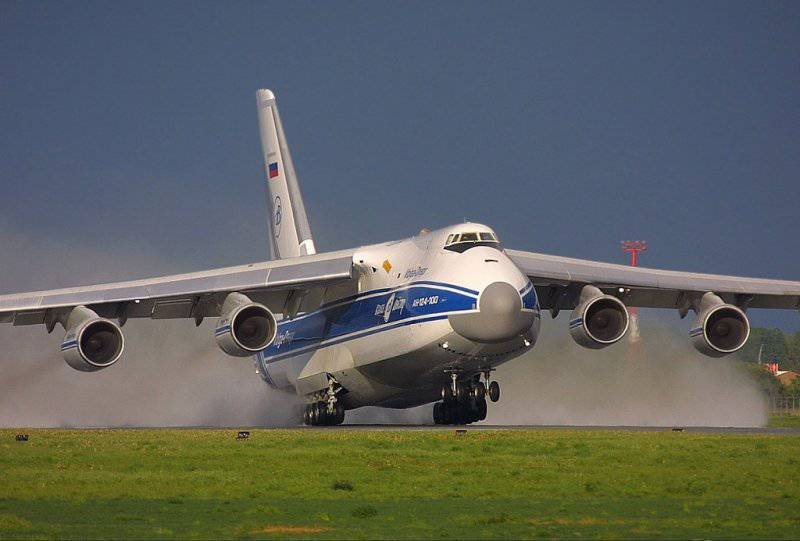 The Russian Defense Ministry will take part in the resumption of the engine production program for the famous An-124 Ruslan transport aircraft, said Vyacheslav Boguslayev, chairman of the board of directors of the Ukrainian Motor Sich JSC, on Sunday, July 22, RIA
News
.
"Now the Ministry of Defense is joining the program. I don't know if it's good or bad, but this department will be the fifth participant in the program, "he said.
According to him, Volga-Dnepr and Polet Airlines, Motor Sich JSC and Antonov Joint-Stock Commercial Bank have already joined the engine modernization program for An-124-100.
"We dropped 15 millions of dollars and make a new engine so that the Ruslan could fly further. To do this, we will increase the power of the engines from 24 to 27 tons of thrust, and we can increase the distance from 6,5 to 9-11 thousands of kilometers, "said Boguslaev.
In addition, according to him, Zaporizhzhya
aviation
Ivchenko-Progress plans to take part in the engine development program for the An-124-300 aircraft.
"We need an engine with take-off weight of 28-32 tons, and (we) offer Russia to jointly start a project on this engine. Our technical proposal is ready, "said Igor Kravchenko, general designer of Ivchenko-Progress.
An-124-100 ("Ruslan") - the world's largest serial heavy transport aircraft with a payload of 130 tons. Able to perform tasks associated not only with transportation, but also with participation in a number of space programs as a launching platform for launching launch vehicles. It was serially produced at the Aviastar-SP plant (Ulyanovsk) and the Aviant plant (Kiev).
Motor Sich JSC is the only aircraft engine-building enterprise in Ukraine. It produces 55 types of aircraft engines for Russian and foreign aircraft.