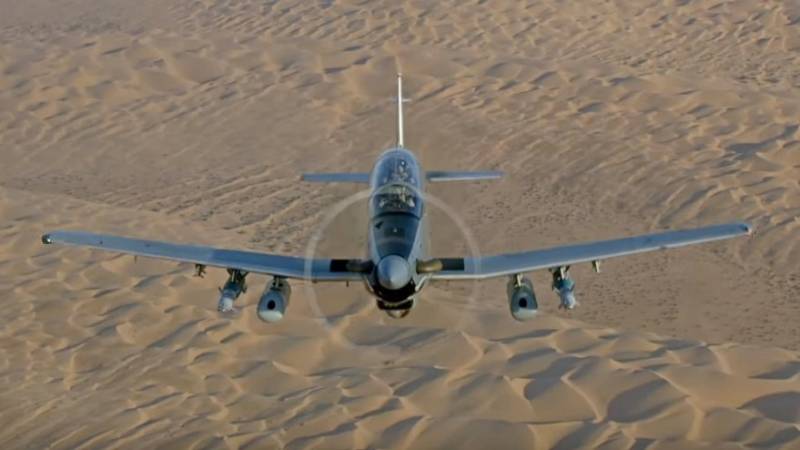 The US Air Force decided to abandon the purchase of 300 light attack aircraft with propellers. This is explained by the fact that the Pentagon's long-term strategy is increasingly shifting toward the confrontation of the "great power" with "countries close to itself", such as Russia and China. At the same time, these aircraft were intended to fight terrorism. And against Russia, as stated, such aircraft are useless.
The corresponding decision was announced by Spokeswoman for the Air Force Anna Stefanek. However, it is planned to search for equipment that can become an alternative to turboprop attack aircraft. Previously, two units of Textron AT-6 Wolverines and Sierra Nevada A-29 Super Tucanos were purchased. Of these, the winner of a promising contract was to be selected.
It was planned to use the new low-cost attack aircraft in cases where the risk of using the F-35 would not be justified. In particular, due to the low speed, but the long flight, it was expected that the new aircraft would be ideal for patrolling the area during the fight against militants.
But in 2018, a new priority goal was identified in Washington - the confrontation of the armed forces of the Russian Federation and China. With the new approach, the Pentagon realized that the attack aircraft would not bring much benefit. Instead, the command of special operations will acquire 75 unnamed model aircraft.
At the same time, the Air Force intends to write off 44 A-10 attack aircraft from among the "oldest." In total, 237 Warthogs will remain at the disposal of the US military.