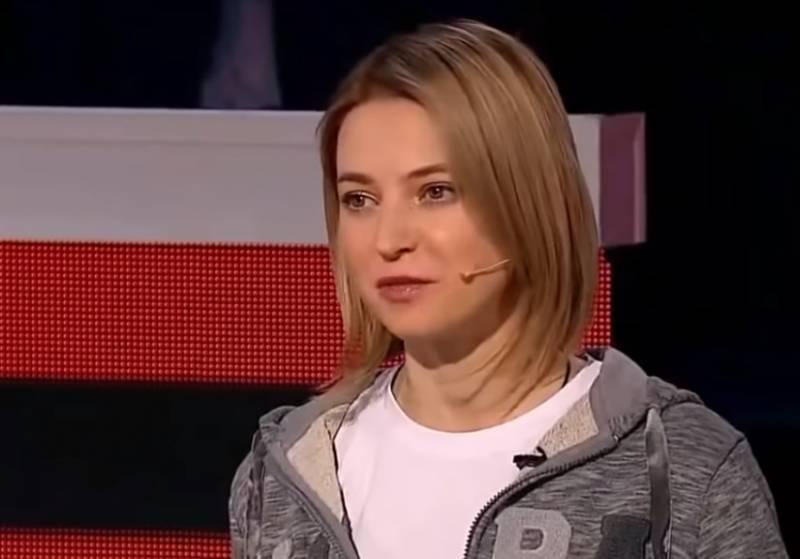 On the eve of the anniversary of the coup in Ukraine, State Duma deputy from the United Russia party Natalya Poklonskaya said that the Right Sector banned in Russia sentenced all of Ukraine to death with the tacit consent of Zelensky. She also remembered the letter she received from Kiev during the Euromaidan.
The deputy wrote about this in her Telegram channel.
The letter mentioned by Poklonskaya consists of 14 pages. It contains threats against her from the "Right Sector". The radicals promised to catch Natalia, put her to the nearest wall and shoot her.
According to the deputy, these threats were not unfounded, as evidenced by the murders of Oles Buzina and Oleg Kalashnikov, as well as several attempts on the life of Poklonskaya. She claims that the Lord and the professional guard saved her from death:
The Lord saves. Thanks to my professional guard.
Poklonskaya expressed her indignation:
And will these animals still tell us something about the Bolsheviks and the "Red Terror"?
The MP believes that if you get the "Right Sector" such an opportunity, he organized terror in Ukraine worse than the "Yezhovschina" (the time that Yezhov was in the state security structures) in 1937. There would have been gas chambers near Kiev, and camps near Donetsk. The country would be flooded.
Previously, she criticized stories about the "draconian measures" of the very Yanukovych, who did not even allow the security forces to pacify the radicals and restore order:
What kind of toothless dragon is it without claws? What kind of slobbering dragon that allowed to destroy the country?