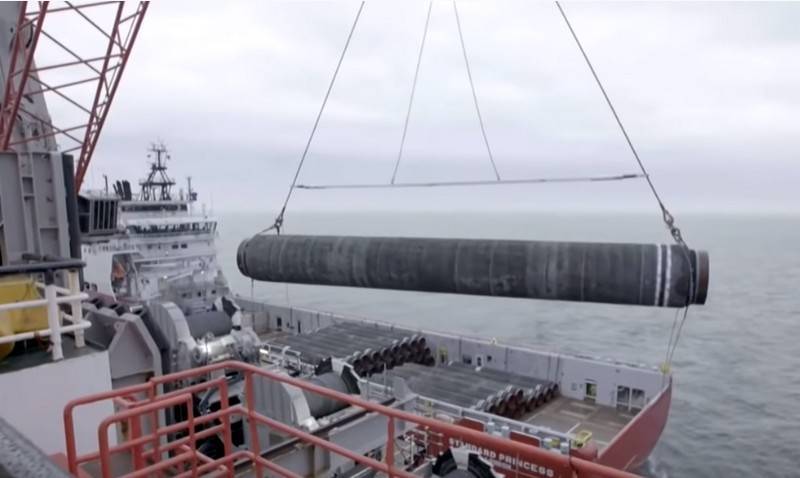 The launch of the Russian Nord Stream-2 gas pipeline is scheduled for the end of 2020, follows from the presentation of Gazprom, released by investor day.
The Russian company Gazprom announced the launch of the Nord Stream-2 gas pipeline at the end of this year. Earlier, the head of the Ministry of Energy Alexander Novak said the same, who said that the pipeline would be completed despite the pressure of some countries, in particular the USA.
Gazprom itself does not talk about the methods and methods of completing the pipeline; earlier, the operator of the Nord Stream 2 company has denied information about sending requests to the Danish authorities to amend the permission to build the pipeline so that it can be completed, despite US sanctions .
It was alleged that gas pipeline builders were looking for the possibility of building a gas pipeline using tandems - anchor pipe-laying barges in conjunction with vessels equipped with a dynamic positioning system (anchor-less), which is prohibited by the terms of the agreement.
Most likely, the remaining kilometers of the gas pipeline will be laid by the Akademik Chersky crane-assembly and installation pipe-laying vessel, which recently left Nakhodka and is heading for the Baltic Sea. This vessel belongs to Gazprom and in all respects meets the conditions for laying the pipeline.
Last year, Energy Minister Alexander Novak announced that Academician Chersky was the only vessel capable of completing pipe laying for the Nord Stream-2 gas pipeline. He said that to start work he needed additional preparation, which would take some time.
As previously reported, due to US sanctions, the Swiss company Allseas withdrew its vessels from the pipeline construction area, thereby halting construction. To date, it remains to lay no more than 130 km of pipes along the bottom of the Baltic Sea.