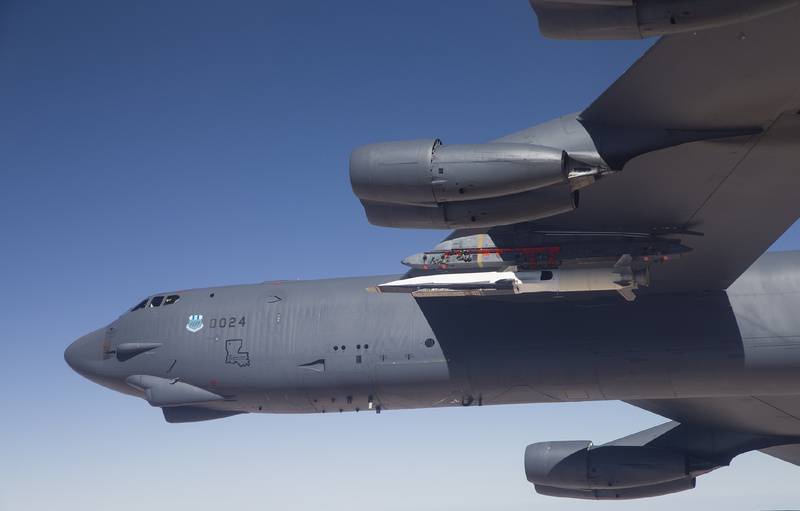 US Air Force halts one of two hypersonic development programs
weapons
. According to Anne Stefaneck, spokesman for the Air Force, the program for developing the Hypersonic Conventional Strike Weapon (HCSW) fell under the reduction.
The HCSW program was one of Lockheed Martin's hypersonic missile development projects for the B-52 strategic bomber. The reason for stopping the program was the limited allocation of funds within the Pentagon's military budget for 2021, which led to the choice of financing only one of the programs: either HCSW, or a program for developing a split hypersonic complex called "Air Launched Rapid Response Weapon" - ARRW).
The US Air Force Command decided to retain the ARRW program because it is more of a "unique planning block design" than the HCSW.
As previously reported, the HCSW program created a long-range missile with a speed of more than Mach 5, capable of breaking through the missile defense system (in the initial version), further plans for its development have already been curtailed, the company received a notification that there was no funding for the HCSW program.
Earlier, the head of the US Air Force Logistics Command, General Arnold Bunch, said that the US Air Force is developing two types of hypersonic weapons and expects to receive initial combat readiness by the 2022 year. The Air Force implements two programs - HCSW and ARRW (Hypersonic Conventional Strike Weapon and Air-Launched Rapid Response Weapon).
As previously reported, the development of hypersonic weapons programs HCSW and ARRW for the US Air Force is engaged in Lockheed Martin. The first flight tests of hypersonic warheads with the ARRW air launch system (also labeled AGM-183A) took place in the United States in June 2019 and were recognized successful.
It should be noted that in addition to the US Air Force, its own programs for creating hypersonic weapons are conducted by the US Navy and DARPA, the Department of Defense Advanced Research Programs of the US