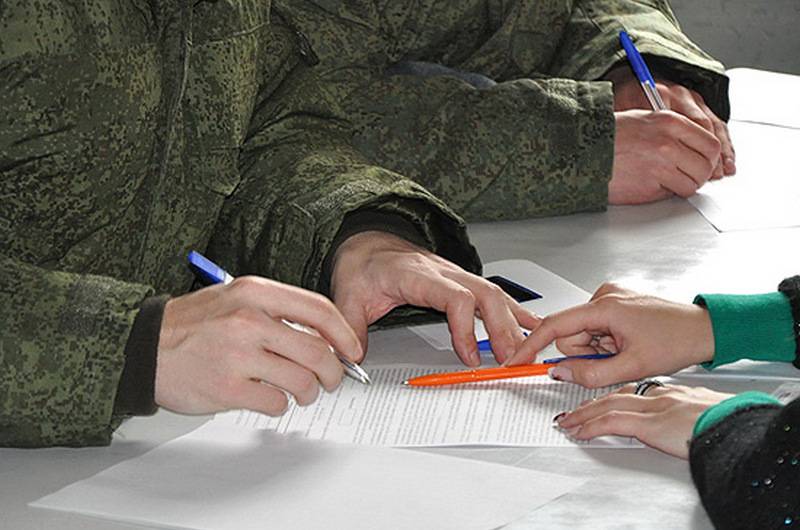 Officers and warrant officers serving in the Armed Forces of Russia under the contract will be further banned from concluding one-year contracts, offering to sign an agreement for a period of 3 to 10 years. This proposal is contained in a new government bill adopted by the State Duma on February 11 in the first reading.
The new bill amends article 38 of the law "On Military Duty and Military Service." In particular, the document proposes to restrict for officers and warrant officers (warrant officers) serving on a contract the right to conclude a contract for a period of one year. Instead, it is proposed to conclude contracts for a period of 3 years (lower limit) to 10 (upper limit). In addition, there are contracts for an indefinite period, i.e. until reaching the age limit for military service.
The adoption of this bill is due to an increase in the number of annual contracts concluded, especially by young officers, the developers of the document explain.
The new bill does not affect the rules for concluding a contract for ordinary and sergeant personnel, as well as military personnel who are in military service beyond the age limit for military service.