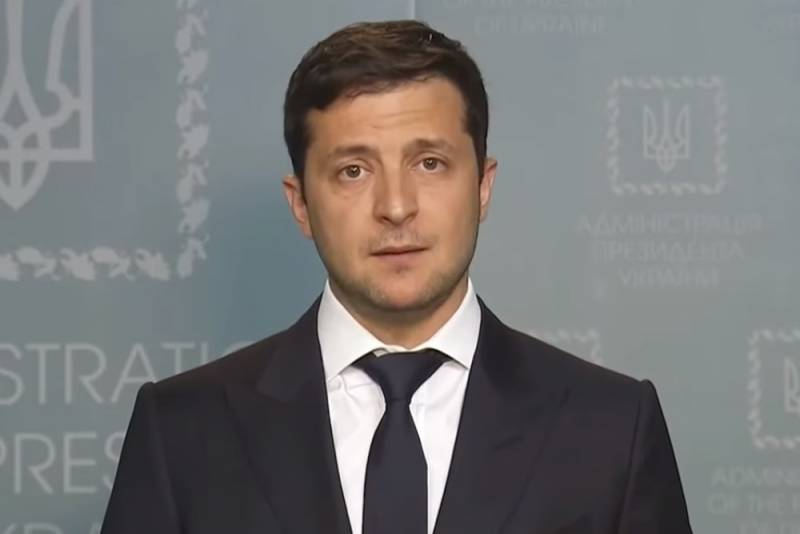 Zelensky sees as the main strategy of the presidential team not the end of hostilities in the Donbass, but the preservation of the country. And the return of Donbass will become the connecting symbol that will become a catalyst for the unification of all of Ukraine.
The President of Ukraine made such a statement during an exclusive interview with the Interfax-Ukraine news agency. As usual, he was verbose and vague.
In general, the question is not to lose the country. Donetsk and Lugansk - we understand that there is a war going on. That is, I think that our task in the coming years is to end the war. And it so happened that the country unites when it is at war, and the country unites when the world and when the war ended.
Vladimir Zelensky believes that in 2014 Ukraine lost a substantial part of its territory, but was able to unite. Now, however, peace can be an incentive for unification, and complete one.
Zelensky reasonably remarked:
After all, it's better for everyone to live if people don't die when the whole country.
Thus, he once again confirmed that he stands for everything good and against everything bad. But speaking is one thing, and making efforts is completely different.
Today it also became known that the President of Ukraine dismissed the head of his Office, Andrei Bogdan, appointing Andrei Yermak in his place.