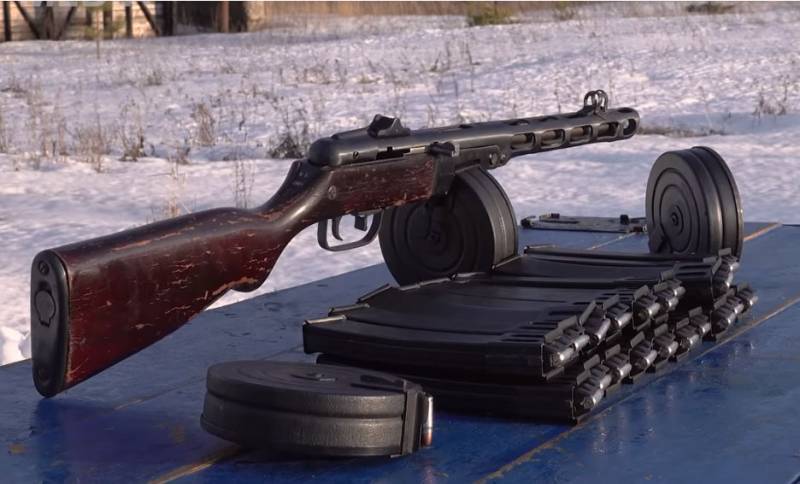 Another plot "Destroyers
weapons
"On the channel of the Kalashnikov concern is dedicated to extreme shooting from the legendary PPSh. Why is shooting extreme? And because any plot of "Destroyers of weapons" is associated with shooting so intense that in the end small arms go to transcendental modes of use.
The endurance is checked by a real veteran of the shooting service - the 78-year-old Shpagin submachine gun.
Cartridges are fired from two types of magazines: these are classic drum drums for PPSh, as well as sector ones.
Experimenter:
Ergonomics of wartime - this, of course, is far from modernity. Sleeves are strewed right on the sighting line.
The video shows how the experimenter has problems unfastening stores from the PPSh.
After 597 fired bullets, smoke appears in the muzzle region.
When the bar went up to 900 rounds, a cartridge was stuck in the front wall of the magazine.
So how many continuous shots does the PCA withstand?
Video with the experiment and the answer to the question: