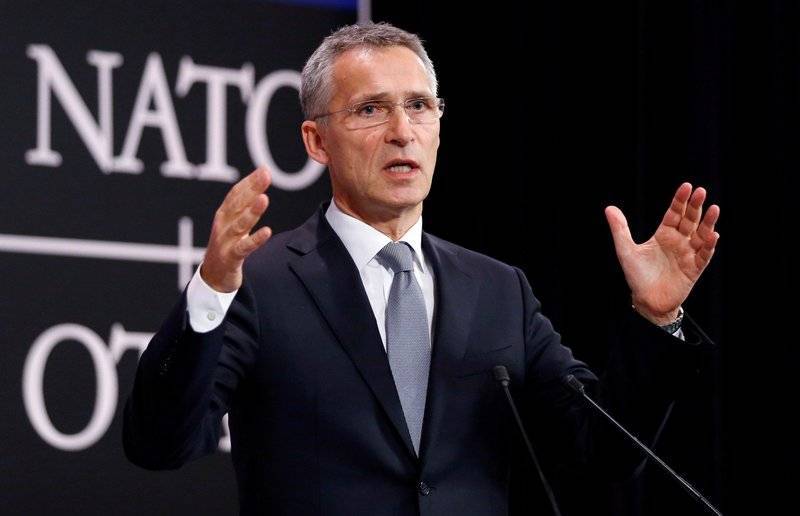 The complete destruction of the INF Treaty (the agreement on the elimination of intermediate and shorter-range missiles) demonstrated the strength of NATO, since all countries that are members of the North Atlantic Alliance were able to agree on blaming Russia for this. This was stated by Alliance Secretary General Jens Stoltenberg at a press conference ahead of the meeting of the Alliance's defense ministers.
The collapse of the INF Treaty is bad, but it demonstrated the strength of NATO, because as a result of intensive consultations we were able to agree that Russia violated it and coordinate our next steps
- said the Secretary General of NATO.
Stoltenberg announced the negotiations of the defense ministers of the alliance countries, which will be held on February 12. The main topic of the talks will be "an answer to the threat to NATO's security from Russian nuclear and conventional missiles."
We will discuss our response to the full range of Russian missile systems: conventional, nuclear and missiles under development
- he said.
Earlier, the NATO secretary general accused Russia of continuing to "develop and deploy" new missiles that violate the provisions of the Treaty on the Elimination of Intermediate-Range and Shorter-Range Missiles. At the same time, he referred to some "independent intelligence", without giving any concrete evidence.
The problem is that a few years ago, Russia began to develop and deploy medium-range missiles with nuclear potential in Europe. And these missiles are mobile, hard to detect, they reduce the warning time for any use of nuclear
weapons
in armed conflict and therefore the threshold for the use of nuclear weapons
he said, adding that all NATO countries, together with the United States, called on Russia to return to compliance with the treaty and destroy its violating missiles, but Moscow refused to do this, thereby forcing Washington to withdraw from the INF Treaty.