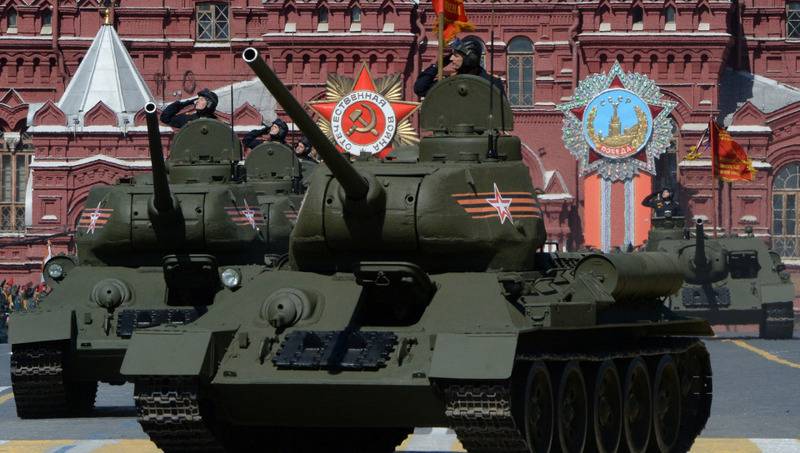 The Victory Parade on Red Square on May 9, 2020 will last an hour and a half, it will be attended by 15 thousand military personnel, including representatives of 20 armies of foreign states. This was announced by Russian Minister of Defense Sergei Shoigu at a special meeting dedicated to the celebration of Victory Day.
According to the head of the military department, 15 thousand people will take part in the parade, 375 ground units and
aviation
equipment, of which 225 units of weapons and military equipment, 150 aircraft.
The parade will be attended by the latest models of air defense systems and military air defense systems, coastal missile systems, remote mining vehicles,
tanks
and BMP
- specified Shoigu.
Units of 20 foreign armies are invited to participate in the parade. A number of countries, including the CIS and CSTO (Collective Security Treaty Organization), have already confirmed their participation. Each unit of the foreign army will consist of 75 military personnel.
A special part of the parade will be
historical
, in which soldiers dressed in uniforms from the Great Patriotic War, T-34 tanks and Su-100 self-propelled guns will pass along Red Square.
The atmosphere of the victorious 1945 will be recreated 10 military uniforms of those years, as well as the battalion of the famous T-34 and self-propelled artillery SU-100
- specified the head of the military department.
The main, according to Shoigu, at the celebration for the Victory will be veterans, a special festive program for four days has been developed for them.
The upcoming Victory Parade will be larger than last year and held in 2018, since it is anniversary.
Recall that the annual military parades in honor of Victory Day started in 1995 in Russia, during the Soviet Union the Victory Parade was held on June 24, 1945 and then on the anniversary dates: May 9, 1965, May 9, 1985 and May 9, 1990. About 1945 thousand people took part in the first Victory Parade in 35.