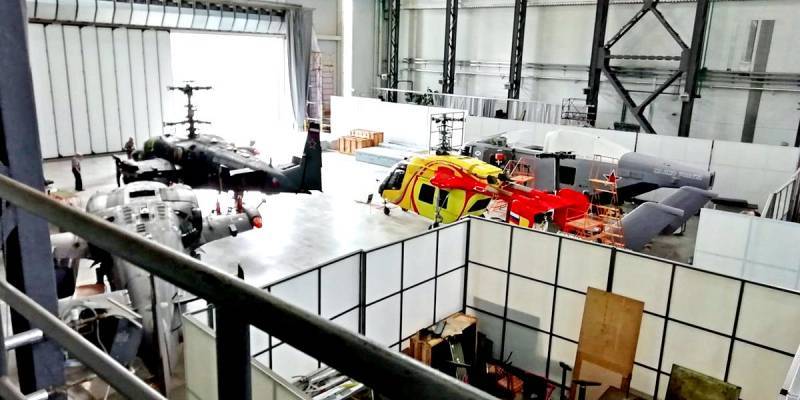 Development work on the development of a promising deck lamp helicopter "Lamprey" has not yet begun, their opening is scheduled for 2020. This was stated by the CEO of Russian Helicopters Andrei Boginsky.
Responding to a question from a RIA news agency correspondent
News
, the general director of Russian Helicopters explained that the Ministry of Defense has so far not concluded a contract to conduct R&D on the topic of the Lamprey deck helicopter with the holding. At the same time, he noted that negotiations are underway, preliminary design has already been completed, and an agreement should be signed this year.
We do not have a contract yet. The coordination of the technical specifications is in the final stage. On Friday, February 14, we have a meeting with Alexei Krivoruchko; maybe then I can share some information. Work scheduled for this year.
- he said.
The first talk about the possible development of a new helicopter went in 2015. Then the chief of the sea
aviation
Naval forces Igor Kozhin said that the Navy can get a car by 2020. Later, in 2016, Sergey Mikheev, general designer of Kamov JSC, made a clarification in a comment to the TASS news agency - it could take about 10 years to develop, and serial production of the new helicopter will begin no earlier than the mid-2020s.
The new helicopter should replace the Ka-27 ship-based helicopter, which has been serving almost 50 years. A new rotary-wing machine, while being lighter, should also become more powerful.
The helicopter is built according to the traditional coaxial scheme for Kamov. The Polet Research and Production Enterprise from Nizhny Novgorod created a special communications system for this vehicle, which should both ensure full integration into automated systems for command and control and combat.