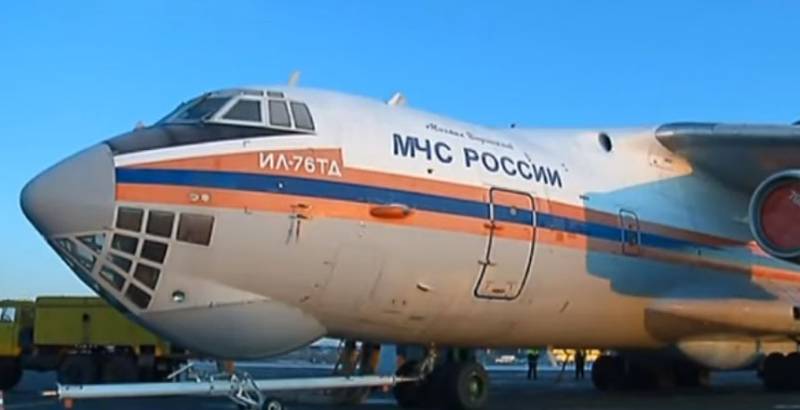 In China, they reacted to the fact that the Russian Federation sent several transport aircraft with humanitarian aid to the Celestial Empire. The Chinese media do not disregard the fact that several Il-76 planes arrived from Russia to China with medicines, special suits for doctors, and medical masks.
In the PRC media, it is noted that the first thing the humanitarian aid transferred by Russia will be sent to Wuhan. This is primarily about more than 13 tons of antiviral and immunostimulating drugs that are transmitted to clinics where hundreds of Chinese people who have experienced coronavirus are treated. This is one of the aid parties from the Russian Federation delivered to the PRC.
One of the most emotional reactions to this was published in the military section of the Sohu Chinese site.
One of the authors, Shu Jinxiao, calls Russian humanitarian aid "vital for Wuhan, an acute shortage of medicines and special equipment."
From the material:
Russian supply has reduced the shortage of medical masks, antiviral drugs. This is a gesture of goodwill, a truly fraternal complicity in overcoming the problems that China is facing today.
Further, the author writes that the assistance provided by Russia should not be forgotten. The material indicates that in the future it is necessary to deepen economic cooperation with Moscow in a number of areas, including military-technical.
From the article:
At a time when both China and Russia are facing US economic pressure, Sino-Russian cooperation is of particular importance for both economies. This is very important for both Beijing and Moscow.