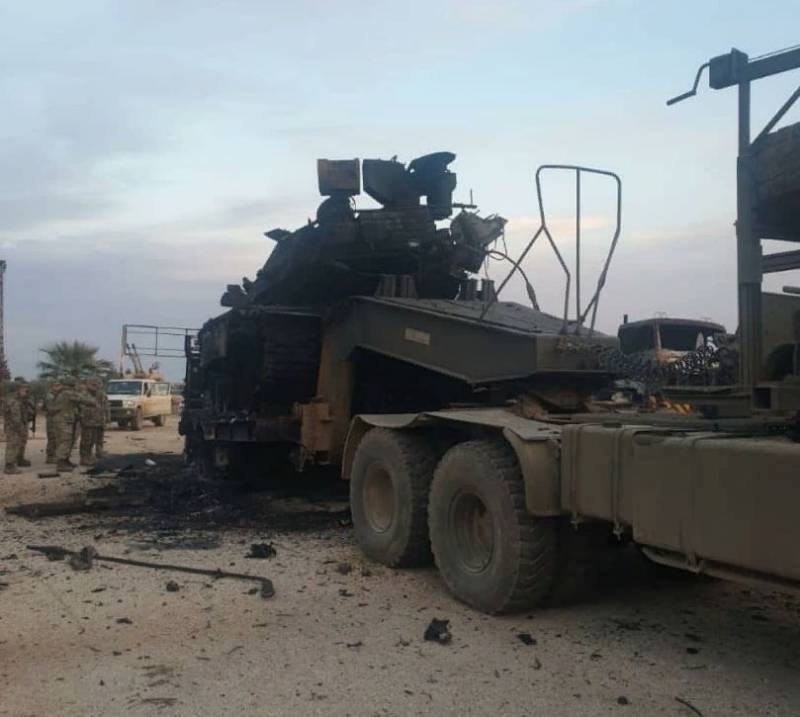 Photos appeared on the network showing the results of attacks on military equipment that the Turkish army transferred to Idlib. According to recent reports, the bulk of this equipment was intended for militants who operated in the Sarmin and Sarakib areas. Recall that a few days ago, Sarakib was completely liberated by the Syrian government army from terrorists.
The photo shows the destroyed
Tanks
and infantry fighting vehicles, which were located on automobile platforms. We are talking about the blow that was struck on February 3. On that day, the Turks were preparing to transfer part of the armored vehicles to those who were actually part of the Tahrir Hayyat al-Sham group (formerly Jebhat-en-Nusra, banned in the Russian Federation), hiding behind the flags of the so-called "free Syrian army".
Some pieces of equipment completely burned out along with the automobile platforms on which they were delivered to Idlib from Turkey. Between the entry of a column with armored vehicles into Syria from Turkey and the destruction of tanks and other armored vehicles at the time of February 3, no more than a day passed.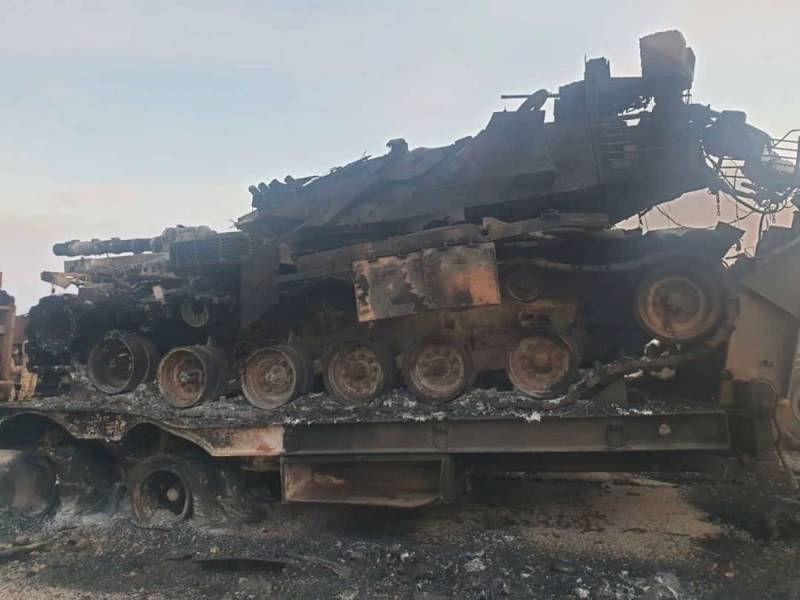 The photo shows that before the war, in the area of ​​Serakib, as a city located at a busy intersection of two major roads, life was in full swing. In the background you can see the park, on the territory of which there are two ferris wheels.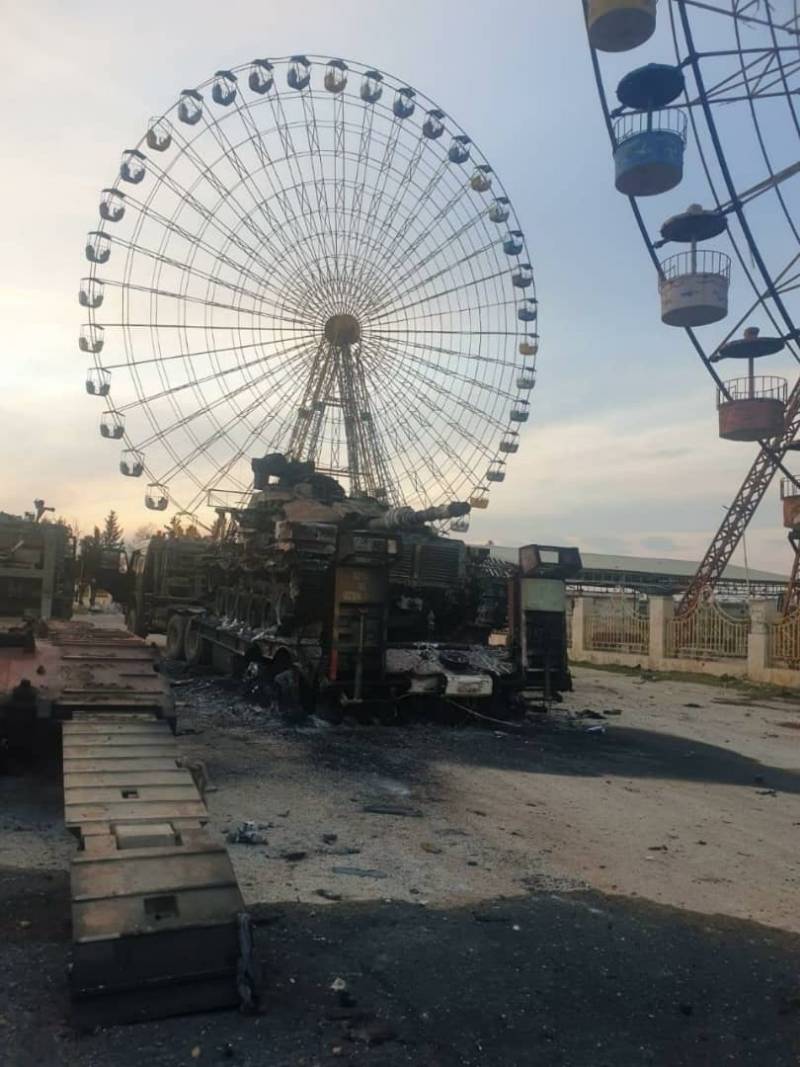 What is happening in Idlib at the moment? The Syrian army came close to the city of Kafr Nuran. The SAA also launched a series of attacks on militants who decided to create defensive positions in the area of ​​the provincial administrative center.
Meanwhile, in the sky above Idlib, an increase in the number of Turkish helicopters is noted. In Ankara, they said that with their help they evacuate the wounded and dead as a result of the shelling carried out by the "Assad regime" the day before. Recall that yesterday the Turkish General Staff announced losses: 6 troops of the Turkish contingent were killed and more than 10 wounded.
In response, the Turkish army attacked the positions of the SAA.