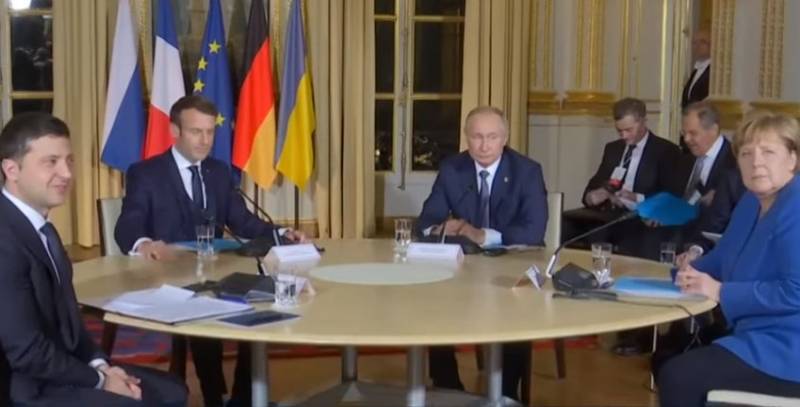 Foreign Minister of Ukraine Vadim Pristayko said that the meeting in the so-called Norman format, scheduled for April, may not take place. At the same time, Priestayko explained his "fears" about this.
According to the head of the Ukrainian Foreign Ministry, he does not see any preparation for a future meeting, which was previously agreed in France.
Mr. Pristayko reminded reporters that the parties had been preparing for the meeting for about six months between the leaders of 4 states (Russia, Ukraine, France and Germany) in December.
Foreign Minister of Ukraine Vadim Priestayko:
Now about 2 months remain. I do not see any preparation. Maybe this time it will be faster. And maybe we will make much more progress. Sorry, but I doubt it.
That is, Priestayko doubted not only that the meeting in the Norman format would be held in April, but also that such a meeting could bring results.
This very statement from the Foreign Minister of Ukraine actually says that Kiev is not interested in discussing issues related to the problems of Donbass. Accordingly, it is not entirely clear how with this approach it is possible to agree on something with the Ukrainian side.