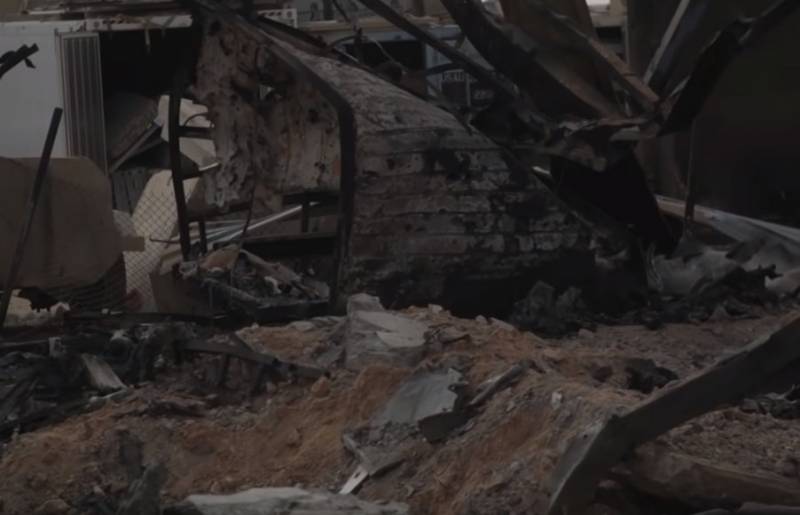 The US military announced new data on the number of injured US troops as a result of an Iranian missile attack on US military bases. Recall that the IRGC hit in response to the elimination by the Americans of General Kassem Suleimani. Two US military bases were attacked from Iran.
Initially, the United States stated that there were no casualties and wounded among the US military. Then, after a demonstration of personnel of what remained of the military bases, the Pentagon began to publish information that there were still victims. Until recently, 64 injured troops were reported in the United States.
And now - the next update of data from the US military.
According to the Pentagon press service, 109 US soldiers and officers suffered as a result of Iranian attacks on US bases in Iraq. Most of the victims were diagnosed with concussion. At the same time, it is alleged that 76 of them have already returned to service.
In the US, they answered the question of why the information on the number of victims is constantly changing. The Pentagon says that this is due to the passage of a medical examination by new groups of military personnel. This answer surprised American public figures. They note that if this is so, then it turns out that many US troops, after the Iranians launched a missile strike, continued to carry out their duties without undergoing a physical examination (immediately after the events).
The US was also perplexed by the fact that initially, in an interview with the media, the US military itself at bases in Iraq claimed that "there were no casualties, since everyone had taken refuge in underground bunkers."