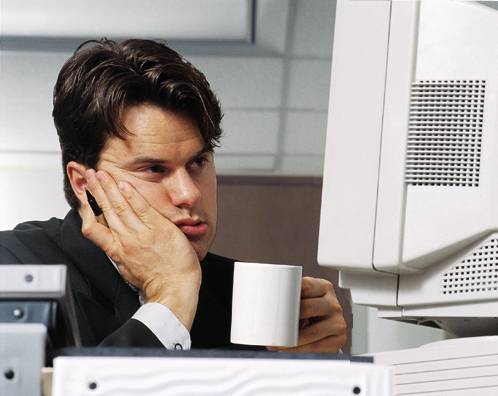 A seemingly paradoxical situation is emerging in the labor market. On the one hand, unemployment is falling, and on the other, a shortage of personnel is growing in many sectors. Both in the lower and middle management, and among specialists with higher education. But, experts say, with our approach to training this was predicted twenty years ago.
On the siding
Yes, in the last three years, unemployment rates have been slowly but surely creeping down. If at the beginning of 2017 we had an anti-record - 5,6% of the working-age population were overboard of official economic relations, now it is 4,6%. It seems that the numbers are not scary, but in people it is 3,5 million people!
Note that these are the estimates made by Rosstat according to the methodology of the International Labor Organization (ILO). The official trifle officially registered in employment service bodies is a mere trifle - 684 thousand people, or only 0,9% of the labor force. Why is there such a difference in estimates of unemployment? Everything is simple. Most of the unemployed do not see any reason to register with the employment service.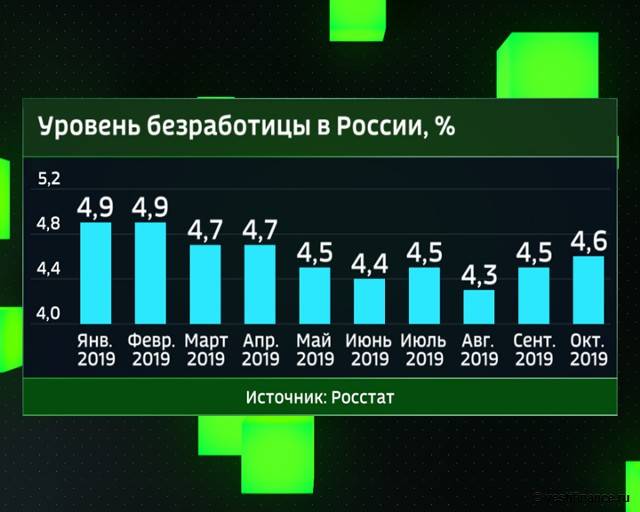 And above all (this is only in the first place) because the benefits are ridiculous. For 2020, the government set a minimum amount of 1,5 thousand rubles per month (!!!), a maximum of 8 thousand (this is only for those who had a very high salary before leaving). Secondly, they rarely can provide real assistance in employment of the labor exchange. The offered vacancies, or rather salaries and working conditions, are simply an abuse of legislation, common sense and human dignity. Repeatedly checked by my friends.
Judge for yourselves: it is not in vain that those 1,4 million vacancies that are offered in employment services, with three and a half million unemployed, remain unclaimed. And this
история
not one year. Decent jobs are snapping up like hotcakes before the ad even appears in the official database.
And yet, overall unemployment, as we see, is declining. Question: why, if our economic growth, frankly, is very modest? Some experts believe that the whole thing is to reduce the number of people of working age. According to the Accounting Chamber, since 2006 it has decreased by 9% and amounted to 82 million people.
In fact, things are even worse. The joint venture of the Russian Federation gave data for the middle of last year. And according to the latest estimates of the Federal State Statistics Service (selective monitoring was conducted), at the end of last year people of working age (from 15 to 72 years old) numbered 76,2 million people. Think for yourself how much our labor potential has decreased, taking into account 72-year-olds.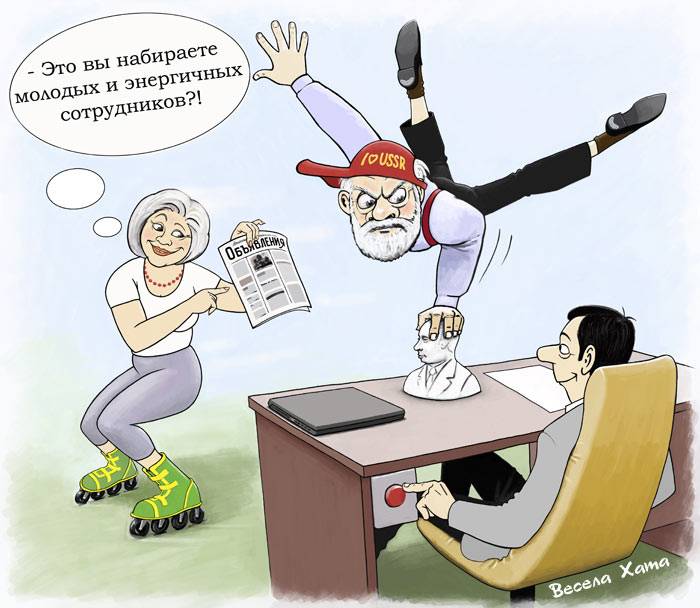 Leaving the market for older workers will further exacerbate the problem of staff shortages, even despite raising the retirement age. Everyone knows that very often employers perceive the elderly as ballast, which must be disposed of (if there is a replacement) or transferred to less paid posts.
For the state is not offensive?
The Government of the Russian Federation annually sets quotas for the attraction of foreign labor. For 2020, for citizens of visa-free countries it is defined as 105 thousand people. These are not those migrant workers who come to Russia on their own, buy a patent and work, as a rule, at the lowest-income jobs, because they have no education or have a minimum professional education.
Relatively speaking, these are janitors. Here is another matter. To work, say, on the rig, we need both special knowledge and experience. Here people already have some kind of knowledge and experience base, because it is not in vain that companies pay a lot of money to the invitation of each such specialist.
It is no coincidence that 96,5% of the 105 thousand people are skilled workers. Basically, they are attracted to large investment projects. In particular, this year they are waiting for them at the construction of the Vostochny cosmodrome, the Power of Siberia gas pipeline (remember the National Treasure advertisement?), The West Siberian petrochemical complex for the deep processing of hydrocarbons and others.
Is it a shame for the power? Is it really poor to prepare your specialists for such projects? And will our people really refuse to work on the construction sites of the century, to create the "national treasure"? Especially for the considerable salaries that they are offered? Or still do not offer? Maybe the point is not so much that the professionalism of workers from neighboring countries is higher, but that they can be paid less?
However, it is not always possible to replace our specialists with foreign ones. The other day there was a plot on TV from the Krasnodar Territory. There are not enough more than one and a half thousand school teachers. It is clear that mainly in the countryside, far from the resorts. In the whole country, the shortage of such specialists is about 14 thousand. What guest workers compensate for this shortfall? And with what knowledge does a person come out of school in a big life, where one teacher teaches Russian, physics, and singing?
I personally at one time studied in such a rural school. We must pay tribute to both the federal and regional authorities. The federal program "Zemsky Teacher" has appeared, which, among other "gingerbreads," provides for 1 million rubles of financial assistance for teachers moving to the countryside.
Photo: st-vedomosti.ru
In some areas, local authorities are also throwing something else. Moreover, sane governors and deputies of legislative assemblies come up with their own programs to attract and support specialists. For example, in the Perm Territory, the Mobile Teacher program was launched: they give the teacher a car, and he goes around the day with lessons from several schools in the district.
Truth in salary
This is all really good and right. But let's face it. Pedagogical institutes in our country have always been above the roof. And now too. But at least half of the graduates have never worked in their specialty. In Soviet times, there was an obligation - after the university work for three years and do not sin.
Independent Russia has long ceased to exist. And to this day, many children go to pedagogical institutes as the most affordable ones in order to get a crust on higher education. And crusts, they say, to this day magically act on some employers. It seems that it's time to do something fundamentally with teacher education. And with the teaching profession, or rather, with its low status, everything is already obvious. The truth is in salary.
Let's just compare some numbers. According to Rosstat, the average monthly accrued salary in the economy as a whole in November last year (more recent data are only indicative) amounted to 46285 rubles. We emphasize: accrued salary. Subtract the cherished 13% of income tax. Next, we look at the table of the same Rosstat for teachers. The average for the country in 2019 was 41116 rubles. Well, very average.
We will not take into account the climate-evil regions such as the Chukotka Autonomous Okrug, where the average teacher's salary is 100522 rubles. There is a kilogram of potatoes worth its weight in gold, for which the northern allowances were invented. Take Central Russia. The highest teacher salaries in Moscow are an average of 97595 rubles. In St. Petersburg - 56810 rubles. And in the neighboring Pskov region, already half as much - 26412. Not far from all senses is the Ivanovo region - 24679. The teachers in Kabardino-Balkaria receive the least amount - 22534 rubles. And in the aforementioned Krasnodar Territory - 32209. (Do not forget to deduct income tax.)
Question: in Ivanovo and St. Petersburg, children and teachers from different tests? With different mental abilities? Do they have different programs and loads? It's obvious to me: as long as such discrimination on the basis of geography remains in one profession, we will never avoid personnel failures.
From FZU - to space
Ministry of Education not so long ago pleased good
news
: The popularity of working specialties is growing. More and more ninth-graders are going to secondary vocational education institutions. Already more than 50%. And that's great! Finally, the boom of obtaining not even a higher education, but crusts about it, even though the most shabby school, ends.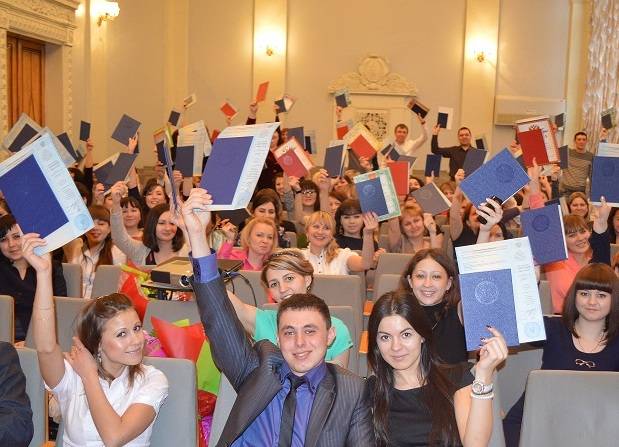 Perhaps people are beginning to realize that it is better to be a cool turner than a useless lawyer. By the way, I remind you that Yuri Gagarin received his first professional education at the Federal State Educational Institution (factory school). Then the vocational schools replaced the FZU, and today it is called the beautiful foreign word "college".
The new Minister of Education, Sergey Kravtsov (pictured), says that now college graduates earn very well, even in the first year after graduation: an average of 24,5 thousand rubles a month. Chukotka is again ahead of the whole country - there the earnings of graduates in the first year of work in the specialty is 51,5 thousand rubles. In the Yamalo-Nenets Autonomous Okrug - 51,3 thousand. In Moscow and St. Petersburg - from 31 to 35 thousand.
As for industries, the highest salaries are for beginners in vocational education in the high-tech sector and the mining industry, which is not surprising. The size of these salaries is amazing. According to the Ministry of Education, it looks like this. In air navigation and operation
aviation
and rocket and space technology - an average of 92,2 thousand rubles per month, in shipbuilding and water transport - 39,6 thousand rubles, in oil and gas business and geodesy - 36,5 thousand.
Already breathtaking. After all, these are the salaries of youths without work experience. Something tells me what is in these statistics, to put it mildly, a certain share of cunning. Firstly, for high-tech industries there are special colleges to which not everyone is open. Secondly, this is a piece of goods, a lot of them are not required.
Well, let's see the offers on well-known job search sites and workers (Job.ru, Job.ru, HeandHunter). That is, this is what employers really offer to applicants, and not what ministers report to the president. Pilot (novice specialists) - 76 thousand rubles, air traffic controller - 57 thousand, engineer in the aerospace industry - 38 thousand. And where should the poor aviation engineer go after such messages from the Ministry of Education? Only to college. In any case, the working specialty is very much in demand today and is often paid higher than the specialty of higher education.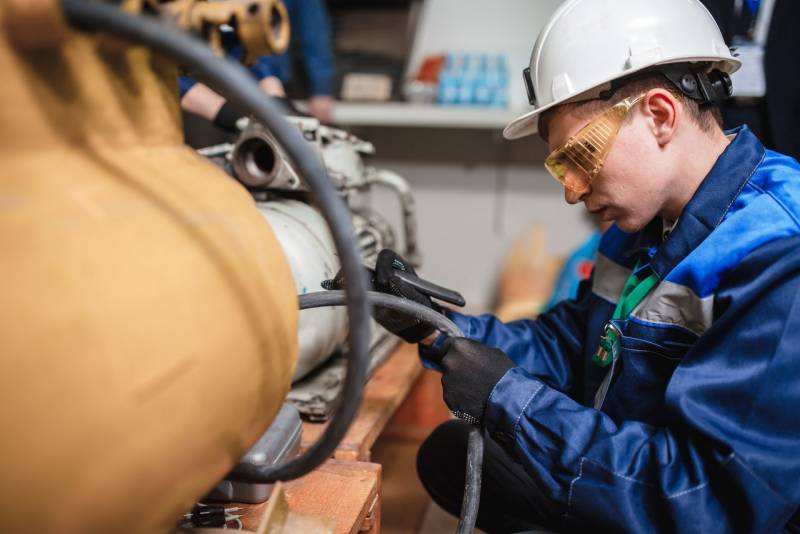 Tolerate and wait
During the first year after graduation, only 62% of college graduates are employed. But the Ministry of Education and this is considered a great achievement. Moreover, over the year this figure has grown by as much as one and a half percent. But have mercy, what are we proud of? This is only about half. And it is still unknown whether these people worked in their specialty for at least three months.
What can this state of affairs talk about? Either worthless workers who no one needs are leaving the schools, or the local authorities do not analyze the labor market, and as a result, overproduction of some specialists and a shortage of others are created.
By the way, one such old and wise leader in the field of secondary specialized education told me about such a development of events back in 2002, following a census. Not only told me. But they did not hear him. Another reason is that parents try to push a bad child at least somewhere, so that they do not hang around the porches and get a secondary education just in case, "and we'll see."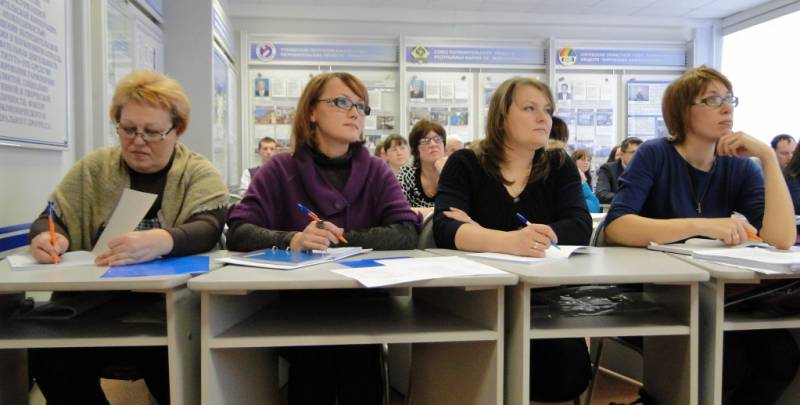 In fact, all of these factors exist simultaneously. It is gratifying that authorities at the highest level have finally taken care of this. On February 7, the problems of secondary vocational education were discussed at a joint meeting of the State Council and the Presidential Council on Science and Education. It was, in particular, that in many cases the college programs did not meet the real requirements of the modern economy.
As a result, the Ministry of Education was instructed to analyze them and create a methodological basis for their updating. Excellent. It is a pity that they guessed about it just now. We always, and in Soviet times, too, vocational education in many industries, including higher education, lagged behind real production.
There is one more good news: within the framework of the national project "Education", 2024 billion rubles will be allocated for material and technical support and updating the infrastructure of colleges until 55. It would be nice if this money was spent not only on painting walls.