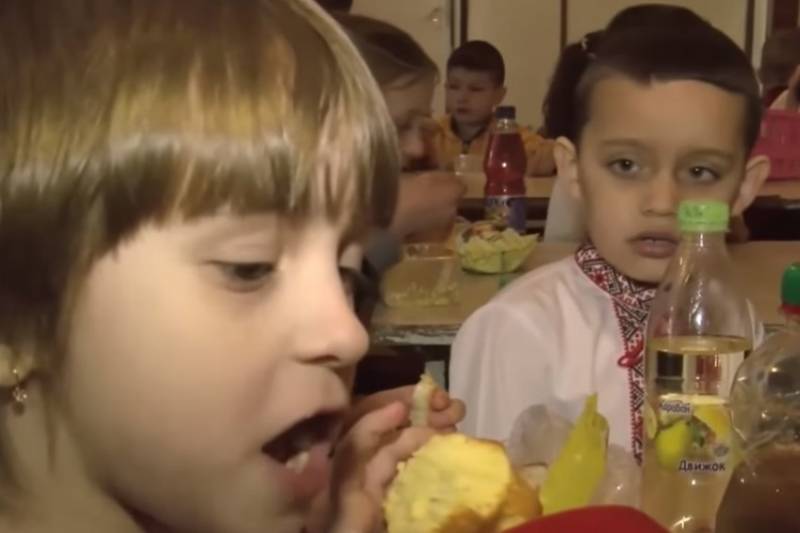 The SBU and the Ukrainian prosecutor's office are investigating the theft of budget funds by employees of the Ministry of Social Policy and social protection departments in the Rivne and Volyn regions of Ukraine. These officials conspired with representatives of commercial catering companies, that is, ready-made food supplies for children from the Chernobyl accident zone.
According to the investigation, during the period from 2018 to 2020, a high-ranking official, who was also the actual owner of a group of six commercial companies, illegally appropriated state funds during the procurement of food products under the state program "Social Protection of Citizens Affected by the Chernobyl Disaster".
The SBU found out that through the supplying companies belonging to the aforementioned person, budget money was cashed and transferred to the shadow sector. By organizing transit financial flows, money was converted into cash, that is, the so-called "laundering".
The Podolsky District Court of Kiev issued a permit to the prosecutor to verify the accounts of suppliers.
It turned out that one of these companies, Atomservice LLC, won 11 times in tenders organized by social protection departments of district state administrations in different regions of Ukraine. Moreover, her rivals were companies belonging to the same "entrepreneurial" official. The total value of orders received in this way amounted to almost 300 million hryvnias (almost 800 million rubles).
All six firms owned by the "official businessman" are related to the supply of fuel and food for the needs of the Ministry of Defense of Ukraine and the National Guard.