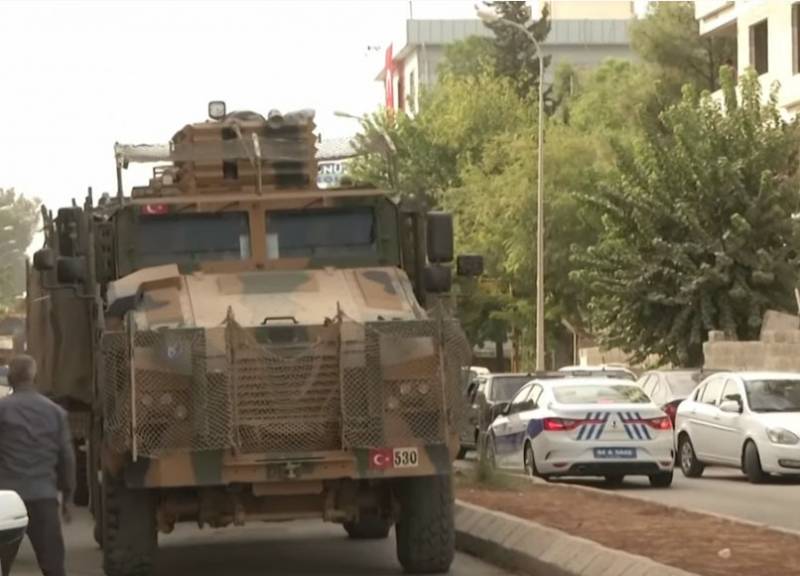 From Syria there are reports of allegedly new shelling in the direction of the Turkish military in Syria. The Turkish news agency Anadolu some time ago came out with short material, which without details says that several soldiers of the Turkish armed forces were again killed in Syria.
Recall that earlier (February 3) in the General Staff of the Turkish Army it was announced the death of 8 troops as a result of shelling by the positions of the Syrian government forces.
According to reports from the Turkish NTV channel, this time the Turkish military contingent in the SAR lost three troops. According to other sources - five. It is alleged that they came under fire in the province of Idlib. At the same time, there is still no official data on whether they were at one of the "agreed" observation posts or were part of Idlib as part of the next military convoy.
Meanwhile, the network claims that the Turkish army suffered losses in the area of ​​the village of Taftanaz. The airfield is located in this area, which the Turkish army had previously decided to take control of. There is also a large group of militants who are fighting with the Syrian army, carrying out shelling, including using mortars and artillery shells.
A Lebanese information resource AMN reports that Turks have come under fire
aviation
and artillery SAA. It is additionally said that Turkish forces lifted attack helicopters above Taftanaz. Earlier, the Turkish military had no support in the form of helicopters in this region of Syria.
And so it begins;

Turkish artillery in #Idlib started pounding the # Assad regime militias to support a counter-offensive by the #Syrian opposition against regime forces.

It is being said that #Turkish soldiers will join soon: pic.twitter.com/JNbdCB86z4

- Ömer Özkizilcik (@OmerOzkizilcik) February 10