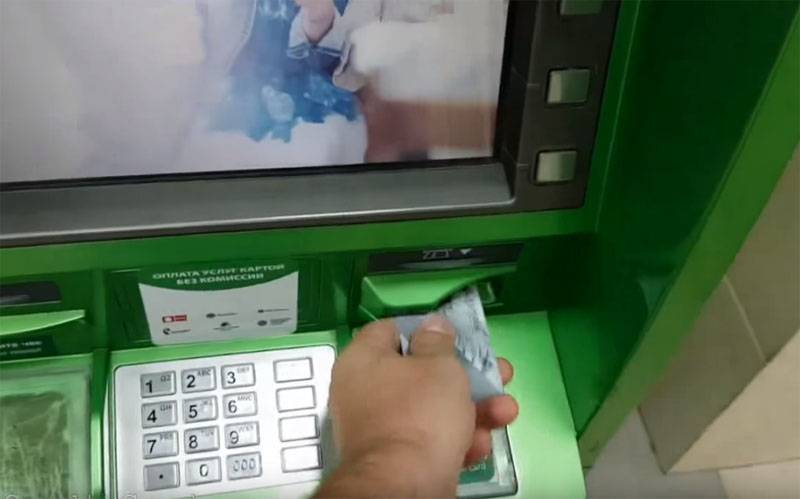 Monday began with an unpleasant for millions of Russians
news
. Izvestia, with reference to the director of the Banking Institute of the Higher School of Economics, Vasily Solodkov, reported that fraudsters found another way to steal money from the accounts of bank customers.
Dangerous calls
A real boom of telephone scammers. "I received a call from a landline telephone," Solodkov told Izvestia a correspondent. - The man introduced himself as an employee of VTB, called himself by name and patronymic, and also turned to me. He said that an application to close the account was received on my behalf, and asked what time and in which branch of the bank it is convenient for me to receive money. I realized that this was a "divorce" and interrupted the conversation. Then he tried to get through this phone, but the number was inactive. "
Interlocutor
"Izvestia"
called the call dangerous. After all, scammers most likely tried to lure a client into a certain branch of the bank "for the purpose of robbery". Bankers dismissed the version of Vasily Solodkov. Artem Sychev, deputy director of the Central Bank's department for information security, reassured: such a scheme for communicating fraudsters with customers is already known. She does not suggest any physical contact.
In the end, the client will simply be lured by personal data in order to transfer money to a "safe" account. Employees of banks with whom the correspondent of Izvestia talked agreed with Sychev. They recalled the main rule of account security - "the client should never give third parties codes to confirm operations from SMS messages or his card details: CCV code and card expiration date".
Curious in this regard is the assessment of the VTB press service. They noted: "The essence of the scam scheme remains the same. They propose doing stupid things to get money. " The press service did not comment on how the criminals turned out to be the personal data of their client Vasily Solodkov (last name, first name, phone number, fact of having an account with VTB).
Who is behind the scammers?
Bank card frauds not only improve every year, but also become more frequent. According to a study conducted by Nilson Report, in Russia customers are robbed of clients for more than 100 million euros for a year.
Bankers are not very concerned about this fact. They are focused on the fight against credit fraudsters. Dramatic
stories
their customers, in which people lost hundreds of thousands of rubles from their accounts, at best cause only sympathy.
As a rule, banks wave away customers and their losses do not compensate. The standard scheme is as follows. The bank is conducting a 40-day investigation. In the vast majority of cases, he manages to prove that "the client is to blame." He provided fraudsters with personal data (especially if it is a PIN of a bank card) and thereby contributed to the theft of his funds. Returning the missing money is extremely difficult, practically impossible.
Media, referring to the Information Protection data, note: "The volume of unauthorized operations using payment cards in 2018 (there are no more recent numbers) increased by 44 percent, to 1,38 billion rubles, the number of such operations increased by almost a third: to criminals 417 thousand times it was possible in various ways to receive money from individuals ".
Why has credit card fraud so grown? Experts give such an answer to this question: in the Criminal Code "responsibility for the use of fake cards and production without the intent of subsequent sale is still not spelled out".
Here is a loophole for criminals left by lawmakers. That is, you can get a term (and there are such examples) for the direct theft of a bank card and its use. When a fake card is made "without the intent of a subsequent sale", it's extremely difficult to get to a police fraudster.
However, there should also be a desire by law enforcement officers to help the victims. But here there is a curious conflict. There are examples in the network when telephone fraudsters operate from places of imprisonment, and law enforcement officials supply them with equipment and SIM cards for criminal activity. Also present in this scheme are bank employees "without intent", selling out personal details of clients to fraudsters. So a gullible person is left alone with this well-organized company, very rarely with a lone fraudster.
Soothes one. Russia is not unique in this criminal business. It occupies only the fourth place in the ranking of the study of the already mentioned company Nilson Report, skipping ahead of the UK, France and Germany. There is a full-fledged debugged system, the methods of which, in principle, are not new: an attempt to rub oneself in trust, to make a person figure out what someone who wants to help him speaks to him. Typical "shock psychology", when a person is confused by a few phrases, when he could cause a feeling of anxiety, panic. It is this panic that leads to rash actions.
People who have lost money are unlikely to reassure this circumstance. They would like to see their savings and bank accounts protected. However, the authorities and bankers have a different view of this problem. That's why bank fraudsters roamed in Russia, with impunity and openly improving their criminal business.
On the other hand, no criminal intent in this case will be realized if a person understands one simple thing: under no circumstances will a real employee of a bank ask him for personal details of an account or a bank card. Even if "on the other end of the wire" they claim that the card is blocked, then this is not a reason to panic. The easiest way: hang up and call the bank. The number is always indicated on the back of the card.