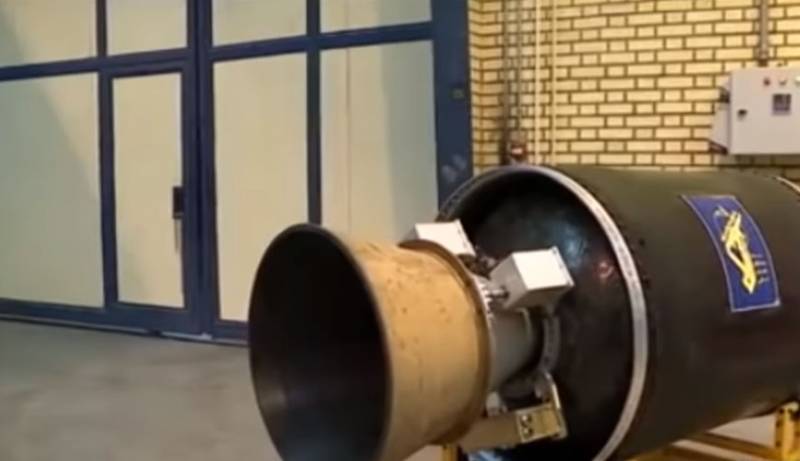 The Islamic Revolutionary Guards Corps (IRGC) introduced a new Iranian missile. The peculiarity of this rocket is reported to be that its Zohair engine is made up of elements based on composite materials.
We are talking about the Raad-500 rocket (Thunder-500). According to Iranian general Hossein Salami, the rocket engine was created using carbon fiber, which allows the casing to withstand temperatures up to 3000 degrees Celsius and pressure up to hundreds of atmospheres.
From a speech during the presentation of "Thunder-500":
Due to the use of an engine based on composite materials, the Raad-500 has less weight in comparison with analogs. The Zohair engine can be used for launch vehicles - for example, to put artificial Earth satellites into orbit.
In Iran, the Thunder-500 was compared with another locally-made missile, the Fateh-110. It is stated that the new missile has a range that is approximately 200 km longer than the Fateh range. Given the fact that the declared Fateh-110 range is 300 km, the range of the Raad-500 missile is already 500 km.
In terms of the use of composites, information is specified that carbon fiber was used to create a movable nozzle and casing of a solid fuel engine.
Recall that the Fateh-110 missiles recently successfully attacked US military bases in Iraq.
Iranian TV Report: