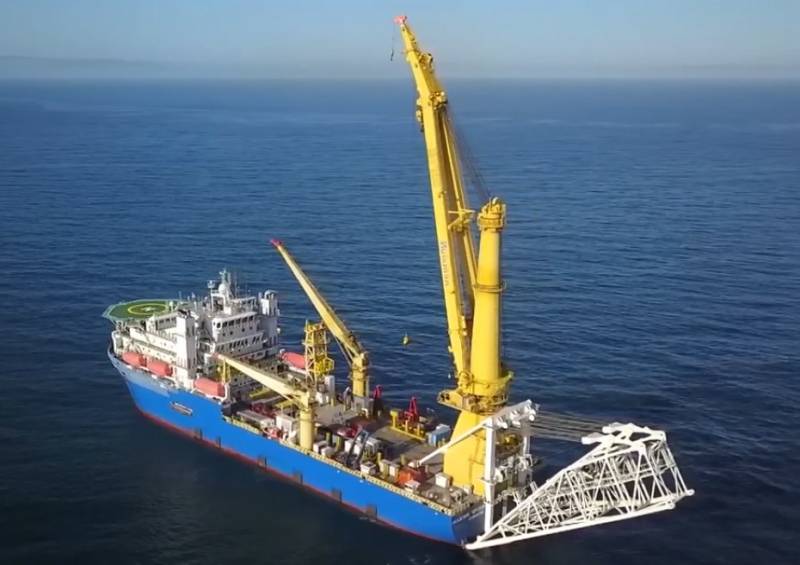 Last night, the Akademik Chersky crane-assembly-pipe-laying vessel set sail from the port of Nakhodka. It is heading to Singapore, where it should arrive by midnight from February 21 to February 22.
This information appeared on the monitoring resource Vesselfinder.
Last year, Energy Minister Alexander Novak announced that Akademik Chersky was the only vessel capable of completing pipe laying for the Nord Stream-2 gas pipeline. He said that to start work he needed additional preparation, which would take some time.
The pipe-laying vessel was built in 2015. It is owned by Gazprom and in 2016 entered the operational management of Gazprom Fleet. The length of the "Academician Chersky" is 150 meters, and the width is 37. Its draft is 6,5 meters.
In all likelihood, the ship is heading to the Baltic Sea to begin laying the Nord Stream 2 pipes.
Prior to this, the pipe-laying work was carried out by the Swiss company Allseas, but it had to curtail its activities due to the threat of American sanctions. Sanctions measures against the builders of the Nord Stream-2 gas pipeline are provided for by the US defense budget, which Donald Trump signed at the end of last year.