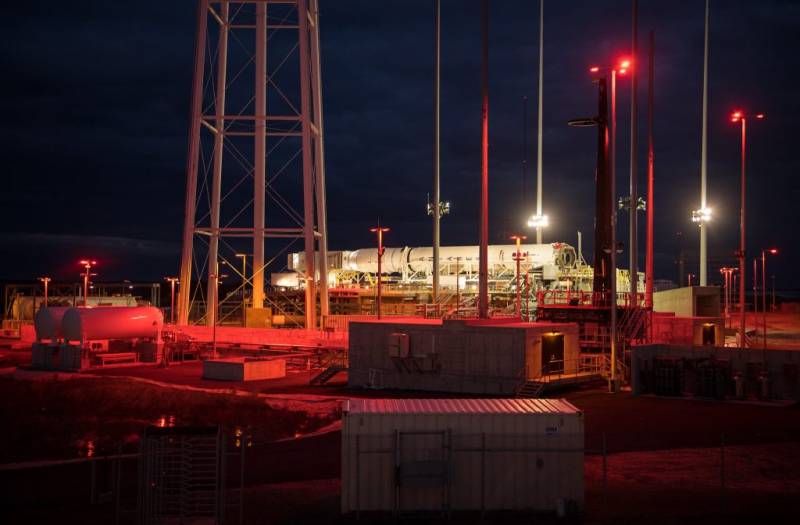 The American company Northrop Grumman commented on the situation with the failed launch of the Antares launch vehicle. The point is that less than a couple of minutes before the launch of the rocket, which was supposed to put into orbit the cargo spacecraft Cygnus-13 for its subsequent docking with the ISS, this very launch was canceled.
The aforementioned American company stated that the launch was forced to be canceled due to malfunctions in the ground handling equipment of the cosmodrome. According to some reports, problems arose with the power supply of the system installed on the launch pad.
It is known that the spacecraft Cygnus-13 was supposed to deliver about 2,4 tons of various cargoes onboard the ISS, including 1,6 tons of equipment.
At this point, there is no data on how long the launch of the Antares rocket was postponed due to an emergency. It is noted that in the next two days the launch will not take place precisely due to the complicated weather conditions in the area of ​​the launch pad location. At the same time, NASA noted that perhaps some of the cargo on board will have to be replaced.