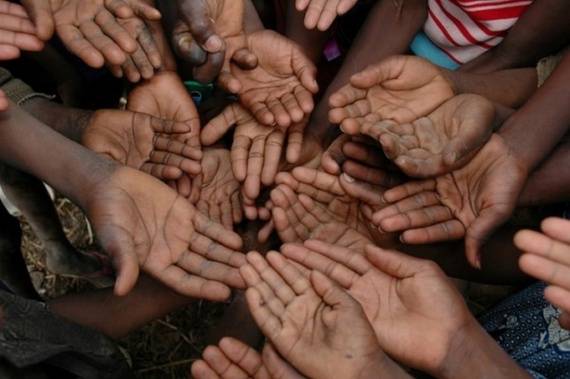 While the whole world, with a shudder, is calculating the losses that have already been done to it by the unfolding epidemic of the 2019-nCoV virus and, with a sinking heart, is trying to calculate how catastrophic its further spread may become for the global economy, it seems that a new disaster is approaching. And not one. Events unfold as if someone had opened a real Pandora's box, from which dangerous diseases spilled onto the Earth at once. And let these ailments so far not affect people, but cattle and birds, but their outbreaks may well cause food problems, and not at all local, but global. In any case, so far everything has been headed for that.
According to reports of the World Organization for Animal Health, the first month of this year has become unprecedentedly rich in the activity of especially dangerous, highly pathogenic diseases of our smaller brothers. Only during January, the organization recorded about five hundred of their foci around the world. Something unimaginable is happening: foot-and-mouth disease is spreading rapidly in South Africa, and the classical swine fever is rampant in Japan. In pastoral Switzerland, bluetong reappeared itself - a dangerous sheep fever. Rabies caused a sharp outbreak - now there is a struggle with him both in Spain and in Malaysia, which is very far from it. In both countries, the most dangerous disease has many distribution centers.
Scientists are particularly worried about the worldwide "attack" of a number of strains of bird flu. The Danes are still lucky - they are dealing with its low pathogenic variety. But in China, Romania, the Czech Republic, Slovakia, Ukraine and even prosperous Germany, its highly pathogenic varieties have been identified, which are of particular danger. The possible consequences of the disaster can be judged by the situation in Saudi Arabia and Vietnam, which have suffered a particularly strong blow. In the first of these countries, where a strain of the H5N8 avian influenza virus was recorded, about 25 thousand corydalis had already fallen, and about 300 thousand chickens had to be killed for sanitary purposes.
In Vietnam, where the H5N6 strain of bird flu has been detected, things are not so catastrophic. However, of particular concern is the fact that the first thousands of poultry dead from it were identified in a village on the border with China. But it was in the Chinese province of Hunan, located next to the "homeland" of 2019-nCoV, that the bird flu was recorded for the first time this year, however, a slightly different strain - H5N1. It is possible that the versions put forward from time to time regarding the fact that the Celestial Empire became the object of a biological attack, nevertheless, have a basis. However, then it will have to be assumed that the activities of those who released the most dangerous diseases were not limited to China alone. And, accordingly, their evil plans are not only to undermine the Chinese economy.
In any case, the UN Food and Agriculture Organization (FAO) already today announces an increase in world prices for the vast majority of food products. The FAO food price index in January 2020 increased by 0,7% compared to December 2019 and 11,3% exceeded its own value for the corresponding period last year. So far, nothing catastrophic seems to be happening. Nevertheless, the tendency to rise in price of daily bread on the planet can hardly be a matter of joy, and even more so in combination with animal diseases plaguing agriculture. Perhaps humanity should temporarily escape from endless battles for spheres of influence, markets and energy flows and think about what it will eat tomorrow ...
China, with its 1,5 billion people, is already thinking, given that up to 15% of traditional domestic food suppliers have temporarily suspended their activities due to rampant coronavirus.